A fortnight ago, the Australian Bureau of Statistics (ABS) reported that retail sales volumes fell by 1.7% over the year to September.
The result would have been far worse if not for the circa 2.5% increase in Australia's population over the same time:
On Monday, CBA released its Household Spending Indicator (HSI) for October, which fell by 1.0% over the month to be just 2.0% higher over the year:
Advertisement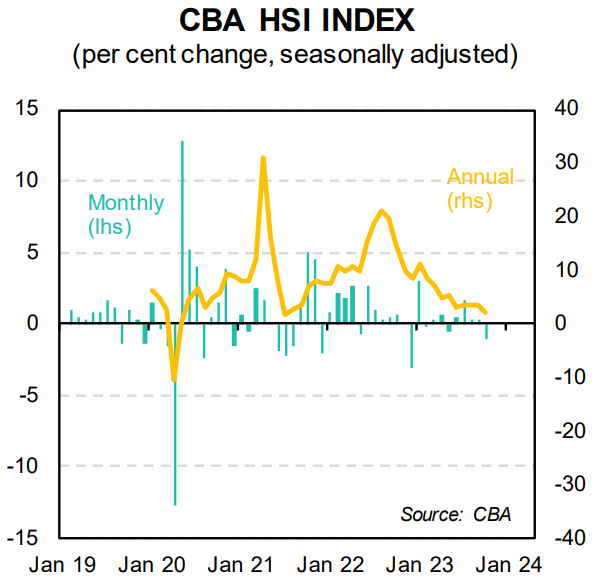 This contraction in the HSI has been driven by discretionary spending, as illustrated clearly in the next chart: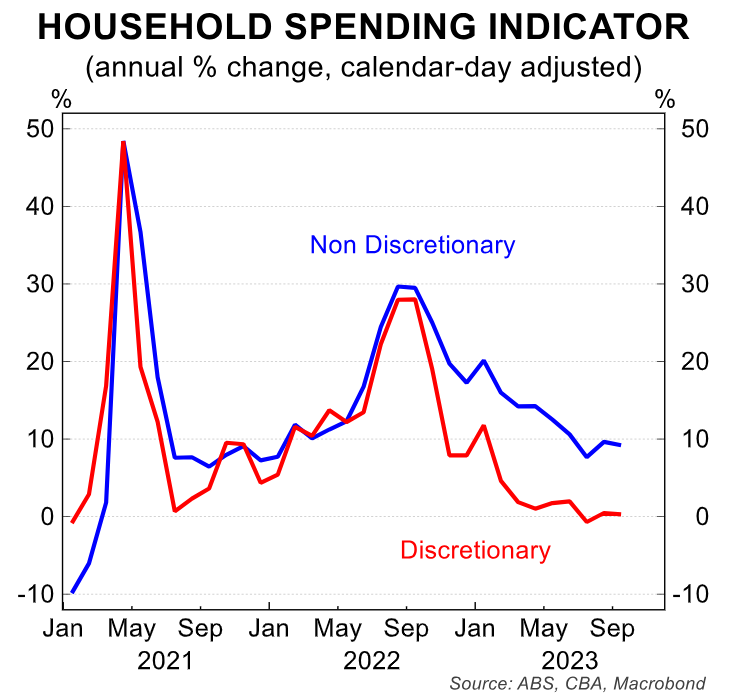 Advertisement
Retail spending fell by a large 1.8% in October to be down 1.1% over the year.
CBA Chief Economist, Stephen Halmarick, explained the result as follows:
"October's CommBank HSI Index demonstrates a clear tightening in consumer spending compared to September's result, which was buoyed by a number of one-off events like the FIFA Women's World Cup". 
Advertisement
"We are clearly seeing the flow on effects of the interest rate increases from earlier in the year". 
"Last week's decision from the RBA to raise the case rate by a further 25 basis points, to 4.35%, is likely to add further downward pressure to household spending over coming months".
"However, November will be an interesting one to watch with potential increases in spending due to the November sales".
Adjusted for the circa 2.5% growth in the nation's population alongside the 5.4% CPI inflation in the year to September, it is clear that households are cutting on spending where they can.
Given that household consumption comprises more than half of Australia's economic growth on average, the HSI is a bad omen for the economy.
Because when household consumption stalls, so too does the economy: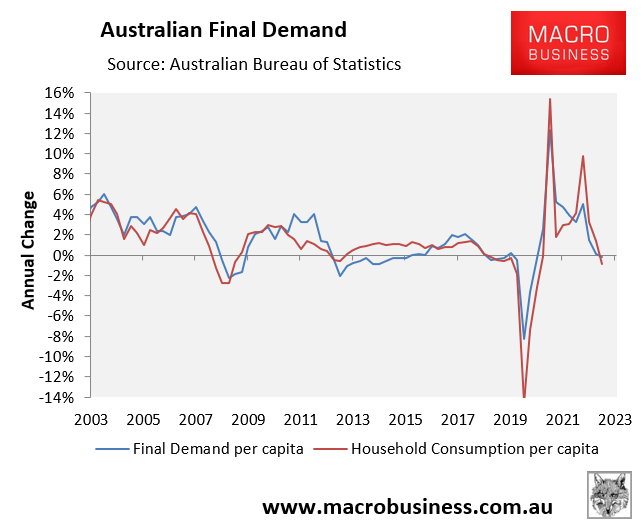 Advertisement
The near doubling of mortgage interest repayments has clearly hit households hard, as has the surge in rents: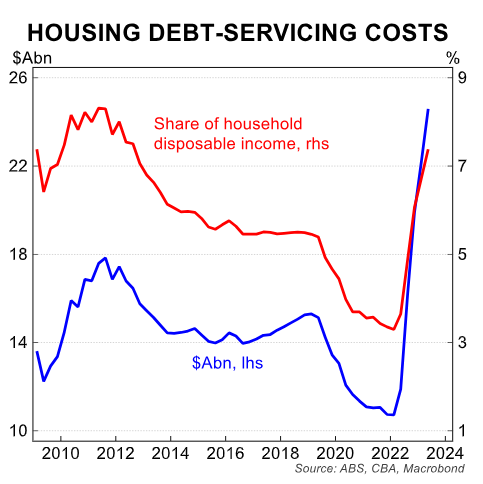 The only thing stopping the economy from falling into a deep technical recession is the federal government's record immigration-driven population surge:
Advertisement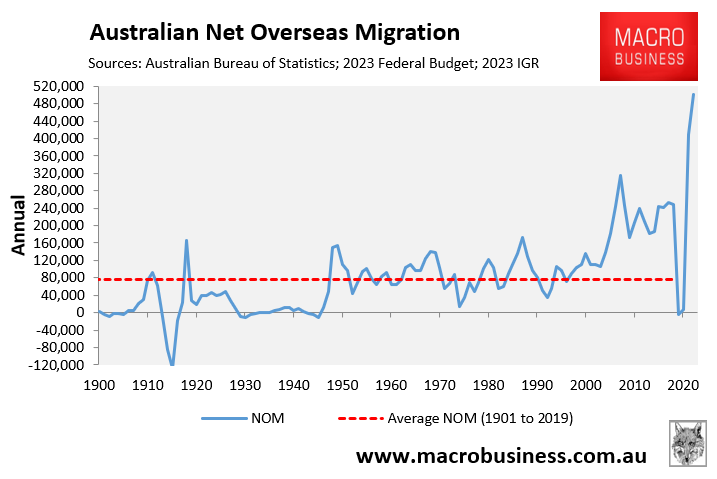 The sheer volume of people entering Australia is growing the overall economic pie, but everybody's share of the pie is shrinking.