The great reflator, DXY, is falling:
AUD broke out:

The peg has broken higher:
Oil up, not gold:
Advertisement

EM up:

Dirt up:

Junk up:
Advertisement

Yields down:

Stocks up:

US leading indicators are terrible:
Advertisement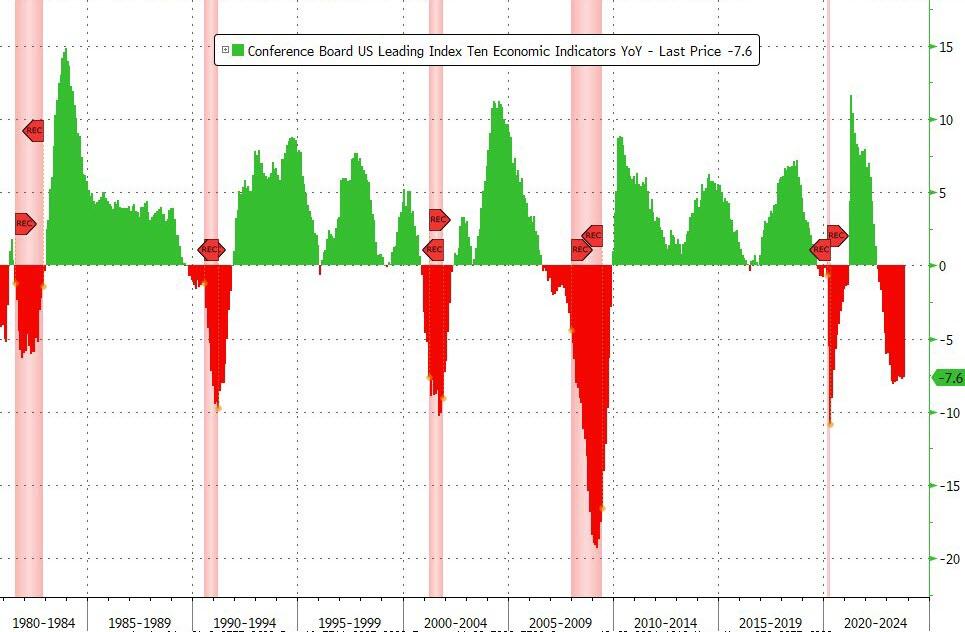 For now, that makes everybody happy as yields fall.
But, at some point, the market will have to wonder if growth will stall and a glowing earnings recovery outlook miss big.
Until or unless then, it is DXY down and AUD up.