DXY is firm again:

AUD could not hold the gains:

Nor the peg:

Oil is getting flushed in a big warning for global growth:
Advertisement

Dirt meh:

Miners meh:
Advertisement

EM meh:
Junk meh:

Yields sank:
Advertisement

But stocks are suddenly worried about growth and earnings:

The US economy is coming into land under pressure from monetary tightening, fiscal turning headwinds, post-COVID normalisation for student loans and crunching private credit.
The place to look for the most stress is still small and medium-sized business. The NFIB is starting to show material stress:
Advertisement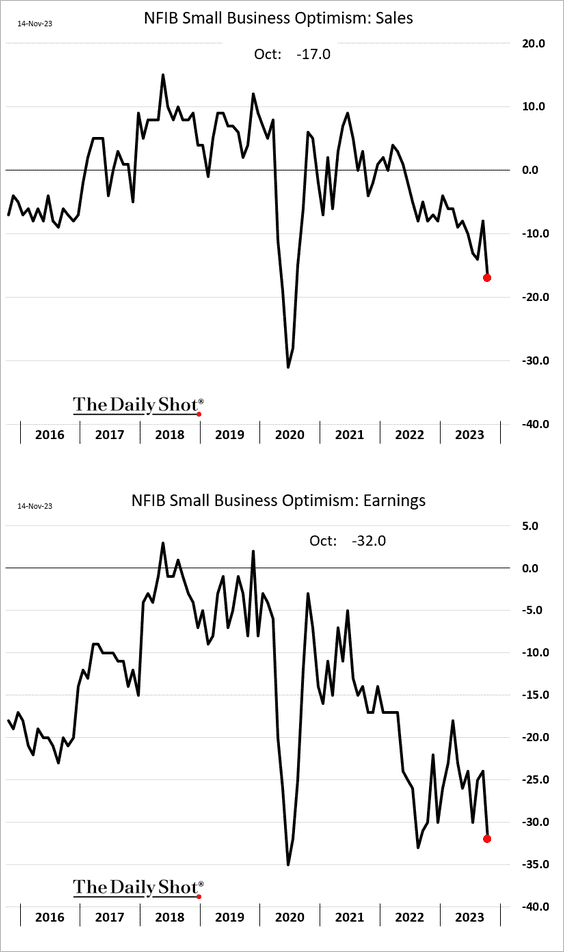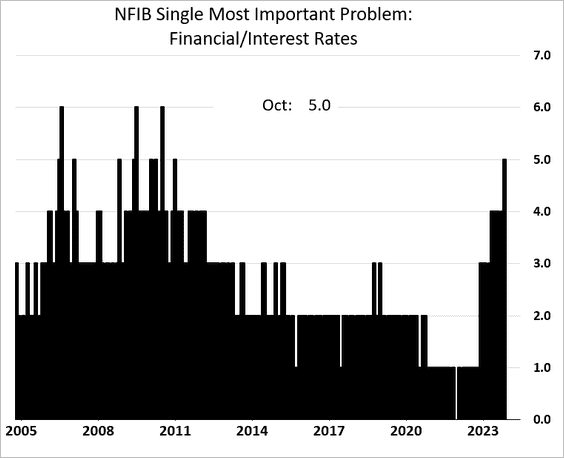 Thought labour hoarding is still rampant:
Advertisement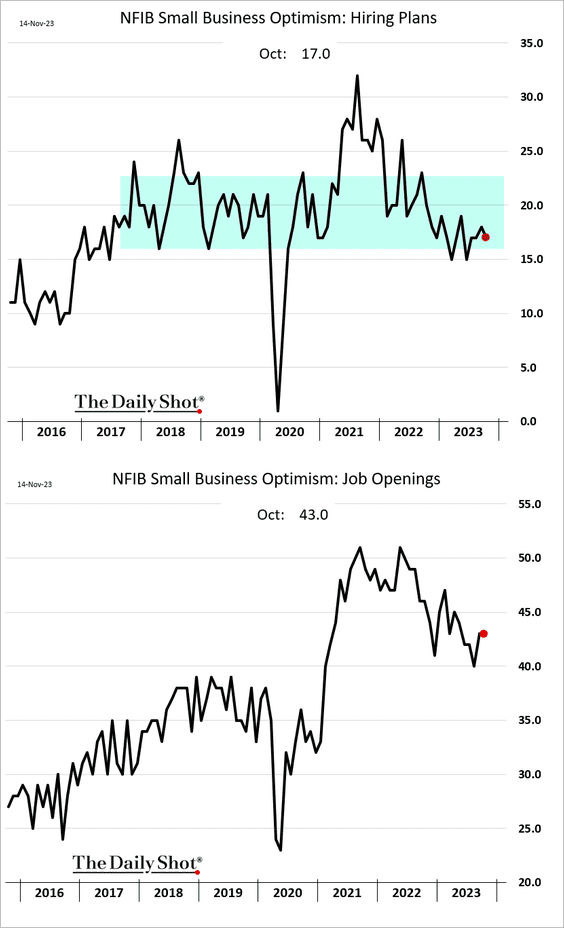 As the jobs market slowly loosens: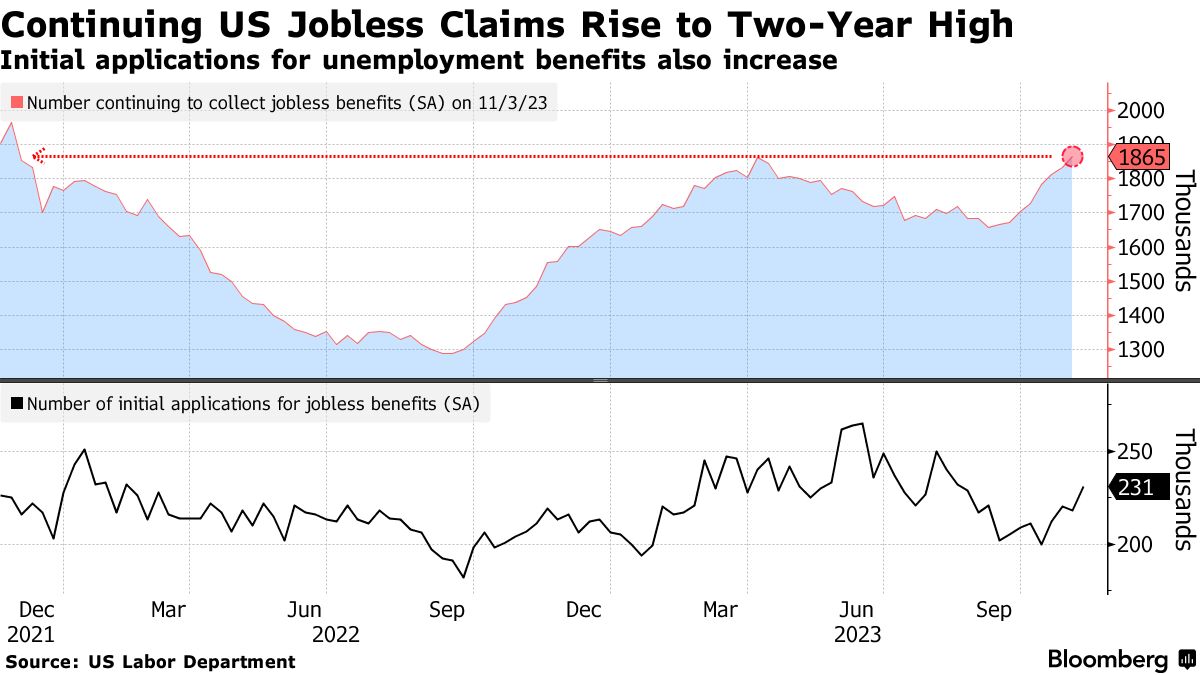 So far, the landing is soft. But if SMEs break on employment, it will turn harder and faster.
For AUD to take another leg down, we must see a hard landing in the US.
Advertisement