New Zealand is experiencing historically high levels of net overseas migration, with record inflows experienced in the year to July: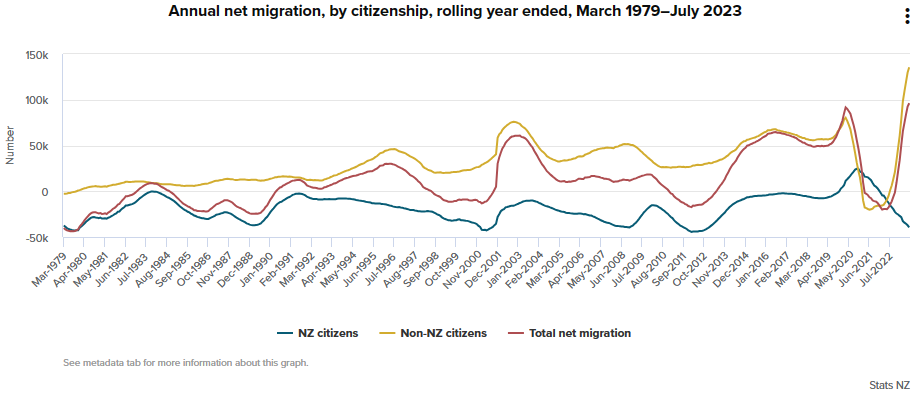 When combined with the Reserve Bank's 5.25% of official interest rate hikes, which has stymied demand, the immigration surge has driven record labour supply growth.
Both factors are having a detrimental impact on the labour market.
Advertisement
According to the most recent SEEK data, job vacancies are falling back to their pre-pandemic level. More importantly, the number of applicants per job ad in New Zealand has also surged above the pandemic peak: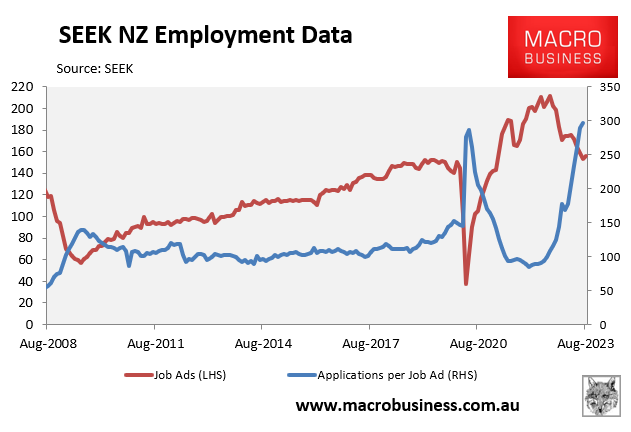 The Westpac-McDermott Miller Employment Confidence survey, released last week, revealed that the jobs market downturn is well underway, with employment confidence falling by 7.4 points to 98.3 in the September quarter – the first time Kiwi households have had a negative view of the labour market since March 2021:
Advertisement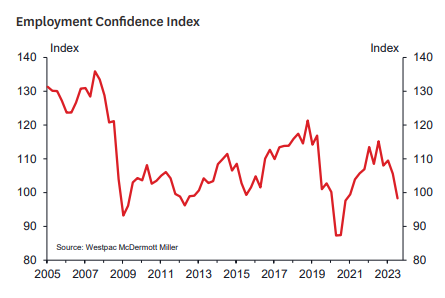 "The biggest contributor to the fall in confidence has been perceptions about current job opportunities, which sank by a further 19.3 points in September to -4.7", noted the survey.
"In part this may reflect a reduction in the rate of growth of new job opportunities, as suggested by job vacancy data and hiring intentions indicators in business surveys. However, it probably also reflects increased competition for those opportunities since the re-opening of the international borders".
Advertisement
This week, the NZ Institute of Economic Research released data showing businesses are finding it much easier to find labour: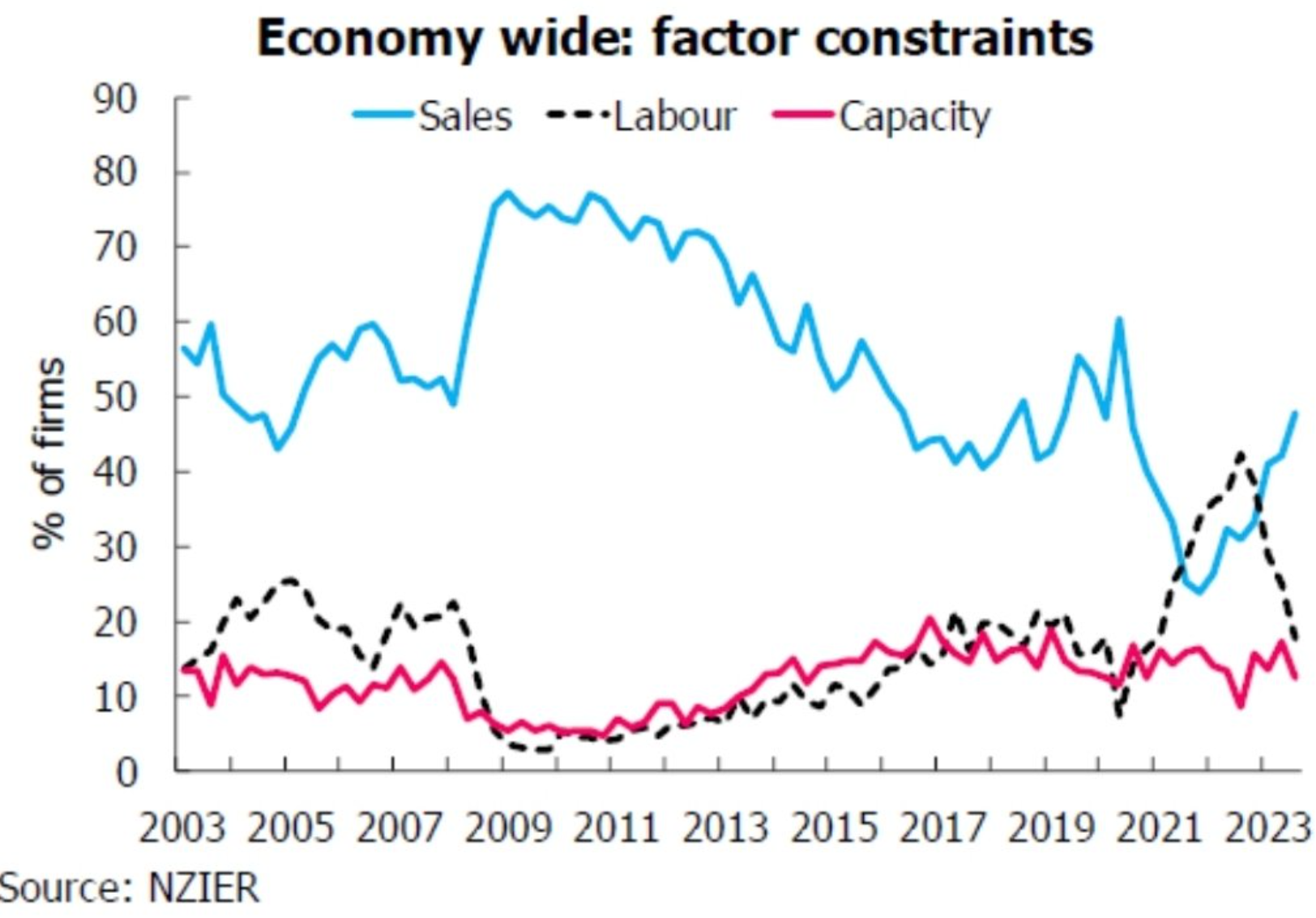 These figures spell doom for the Labour government, which faces defeat at this month's election.
However, regardless of which party wins, both Labour and National have pledged to increasing levels of immigration, which spells doom for Kiwi workers.
Advertisement