Australia's record immigration boom is being driven overwhelmingly by international students, as illustrated clearly in the next chart from Justin Fabo from Macquarie Group:
There were a record 661,000 student visas on issue in Australia in August, according to the Department of Home Affairs: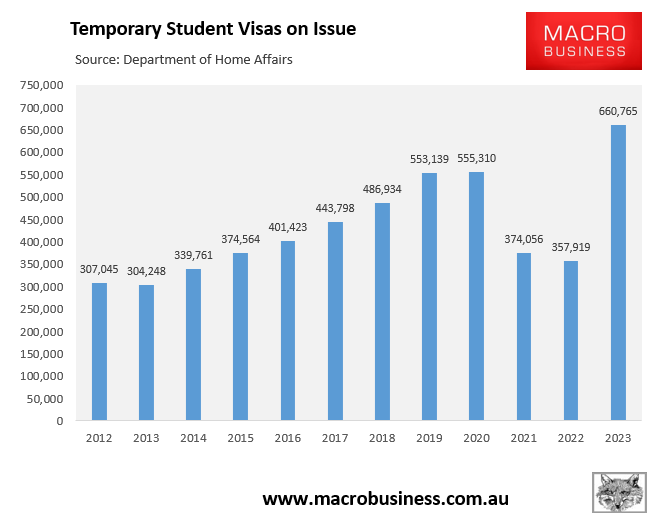 Advertisement
There were also a record 194,000 temporary graduate visas on issue in Australia in August: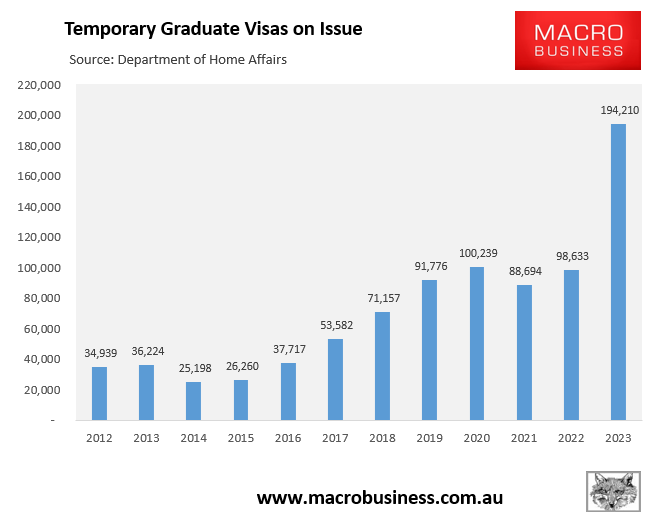 This means that around one in 30 people in Australia in August held one of these visas – an extraordinary number.
Advertisement
The largest contributor to the boom in student and graduate visas are Indians, whose numbers have exploded:
The below table from the Department of Home Affairs shows the explosive growth in Indian student and graduate visas on issue between 2022 and 2023:
Advertisement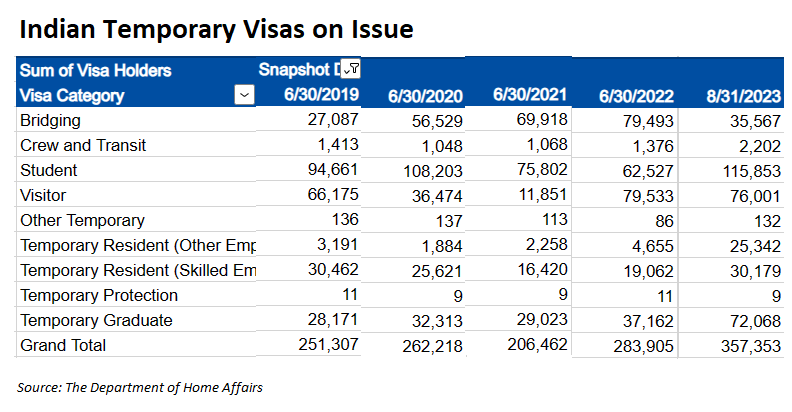 Similar explosive growth in Indian student numbers is being experienced in Canada, which is also experiencing record immigration flows.
Check out the below chart from the Vancouver Sun of international student flows into Canadian private colleges, which are equivalent to Australia Vocational Education providers:
Advertisement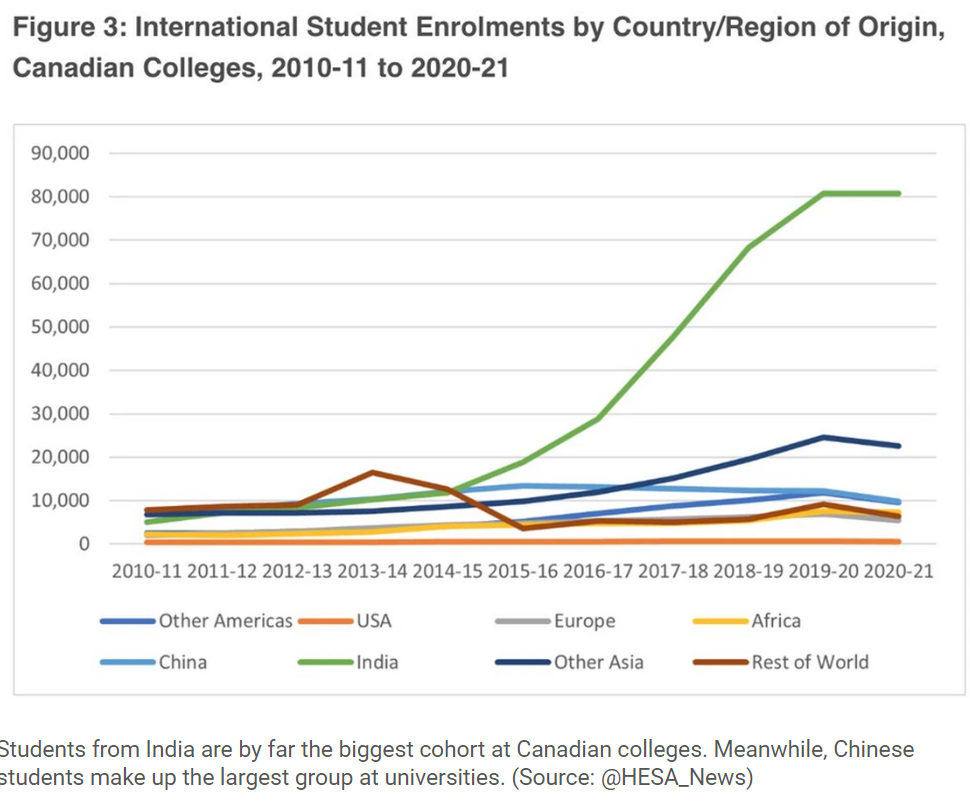 There are 800,000 international students studying in Canada, according to official figures. Although CIBC bank economist Benjamin Tal believes the actual figure is more like 1.3 million.
Like in Australia, the main driver of the flood of Indian students is the promise of work and permanent residency:
Advertisement
"In 2021, Ottawa's Immigration Department conducted a survey of 3,700 international students, which found an overwhelming 87% plan to apply for permanent residence in Canada. That's a spike from 70% in 2020".
IDP's latest Emerging Futures 4 survey lists Australia and Canada as the world's two preferred study destinations owing to their generous work rights for international students.
This suggests that students from India and other poor nations will continue to flood both nations.
The Albanese Government this year signed two migration agreements with India that, among other things, provides:
Advertisement
Five year student visas for Indians, with no caps on the numbers that can study in Australia.
Indian graduates of Australian tertiary institutions on a student visa can apply to work without visa sponsorship for up to eight years.
Australia will recognise Indian vocational and university graduates to be "holding the comparable AQF qualification" for the purposes of admission to higher education and general employment.
These migration pacts make Australia and even more attractive destination and will very likely increase the flow of Indians seeking to work and residency in Australia.