The Reserve Bank of New Zealand was one of the first central banks to commence its interest rate tightening cycle in October 2021.
The Reserve Bank has also lifted official interest rates by more (5.25%) than most other central banks: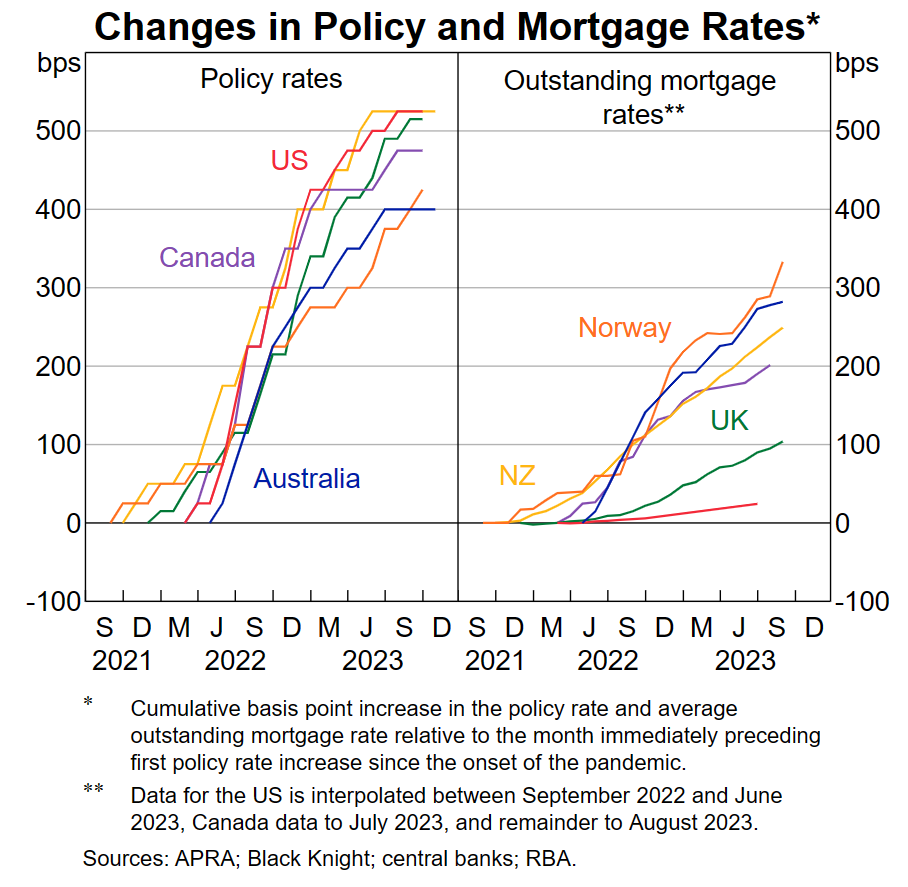 The good news is that inflation in New Zealand is trending lower, despite the recent surge in global oil prices.
Advertisement
Statistics New Zealand has released CPI inflation data for the September quarter, which showed that CPI inflation rose by 5.6% annually, down from the 6% increase in the 12 months to the June 2023 quarter: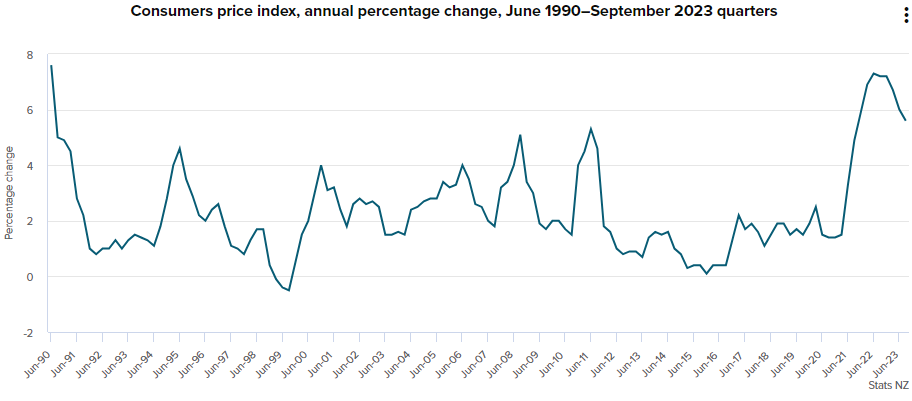 "Prices are still increasing, but are increasing at rates lower than we have seen in the previous few quarters", Statistics New Zealand's consumers prices senior manager Nicola Growden said.
Advertisement
The news wasn't all good, however, with quarterly CPI rising by 1.8% over the September quarter, up from 1.1% over the June quarter: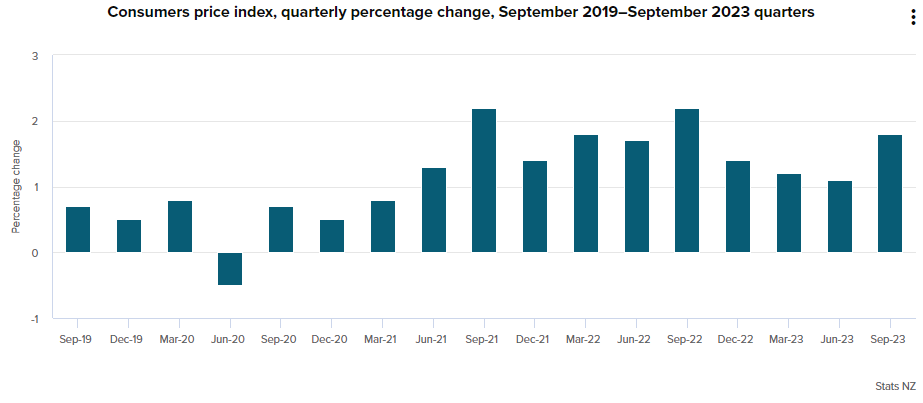 Domestically driven prices continues to drive inflation.
Advertisement
Construction, rental prices, and ready-to-eat food drove non-tradeable inflation to 6.3% in the 12 months to the September 2023 quarter.
By comparison, tradeable inflation, which measures final goods and services influenced by international markets, was 4.7% in the year to the September 2023 quarter, with chocolate, nuts and snacks, petrol, and bread and cereals driving the increase: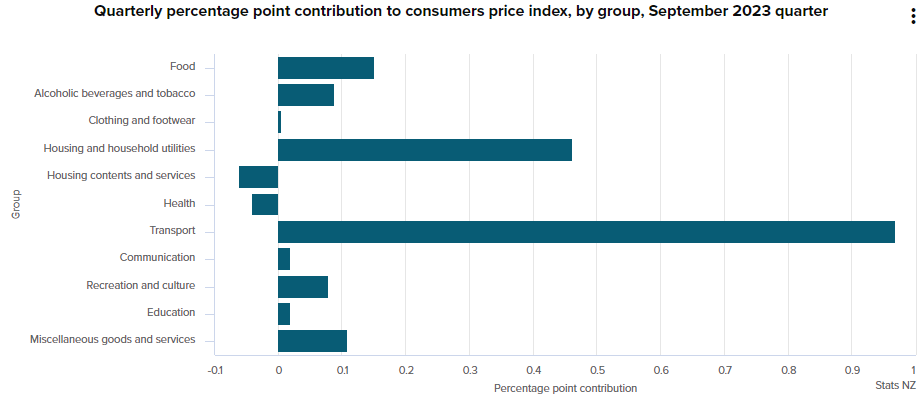 As you can see, transport was the biggest driver of inflation, driven by the sharp 41 cent increase over the September quarter:
Advertisement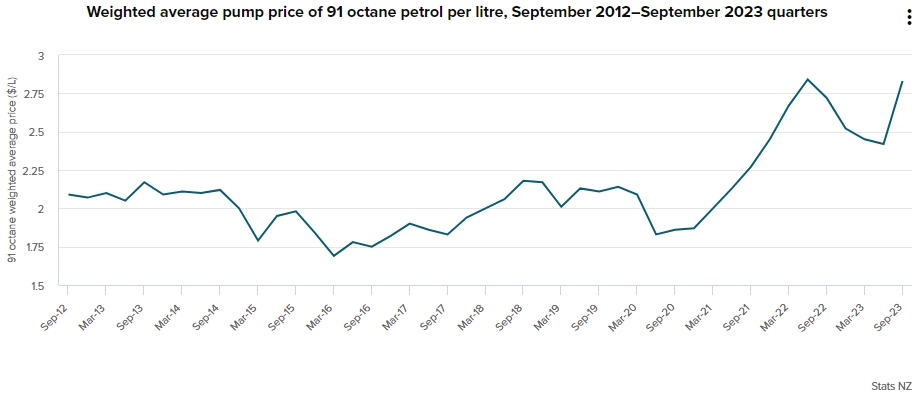 The Reserve Bank would obviously be relieved by these results, despite the quarterly petrol-driven bounce.
It confirms that the Bank's aggressive rate hikes have worked to moderate inflation and suggests the next move in rates will be down.
Advertisement