The Reserve Bank of New Zealand's aggressive interest rate hikes, which have lifted the official cash rate by 5.25%, have begun to crash new home construction.
Data released by Statistics New Zealand shows that the number of new dwellings consented fell 5.2% in July, to be down 25% compared with July 2022: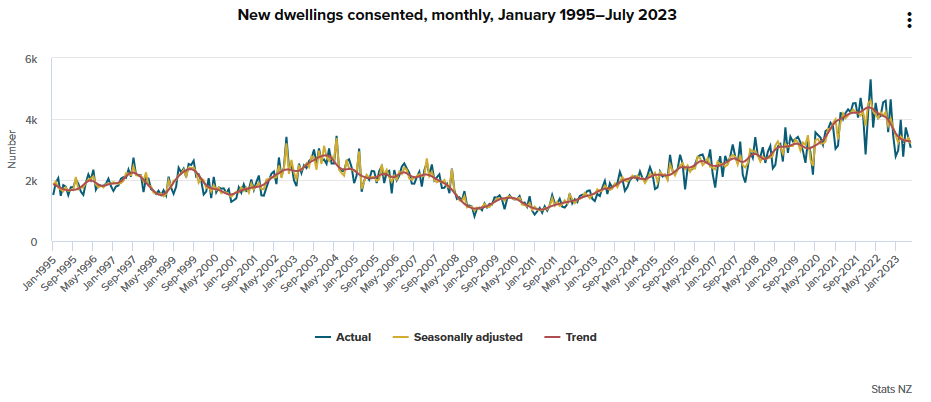 "Fewer new homes were consented in each month of 2023 so far, compared with the same month of both 2022 and 2021", Statistics New Zealand's construction and property statistics manager Michael Heslop said.
Advertisement
There were 43,487 new homes consented in the year to July 2023, down 14% compared with the year earlier: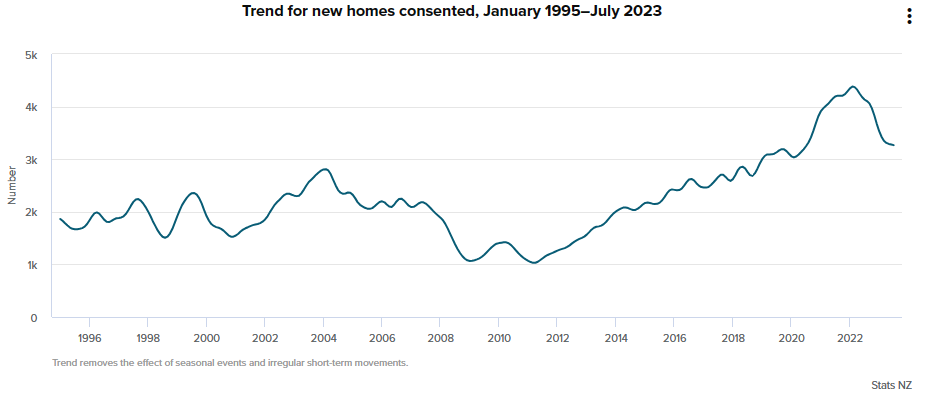 The decline in dwelling consents has been driven stand alone houses; although multi-unit home consents have also fallen from their peak:
Advertisement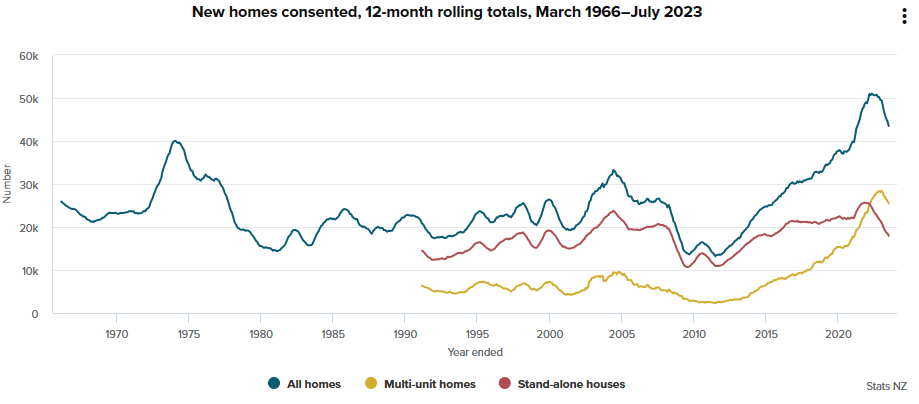 The decline in housing construction is obviously more bad news for New Zealand's economy, which is already experiencing a "technical recession" and a deep per capita recession.
It is even worse news for renters given population is now growing at a near record pace courtesy of all-time high net overseas migration:
Advertisement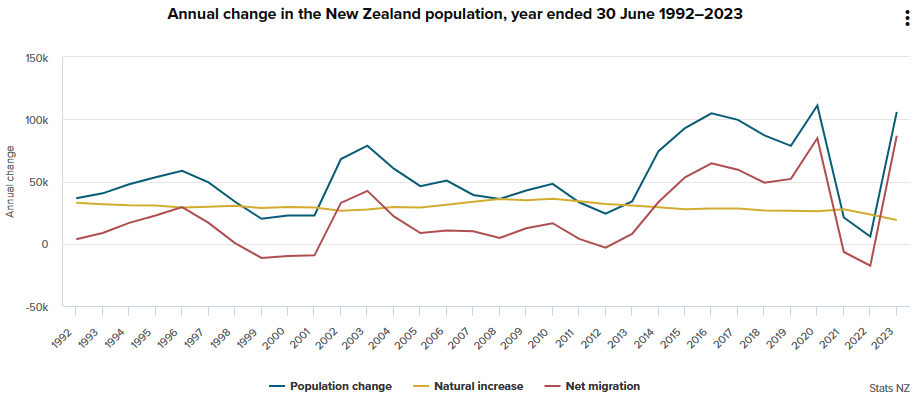 Accordingly, the Reserve Bank's latest Statement on Monetary Policy upgraded its house price forecasts in part due to "the rapid return of net immigration":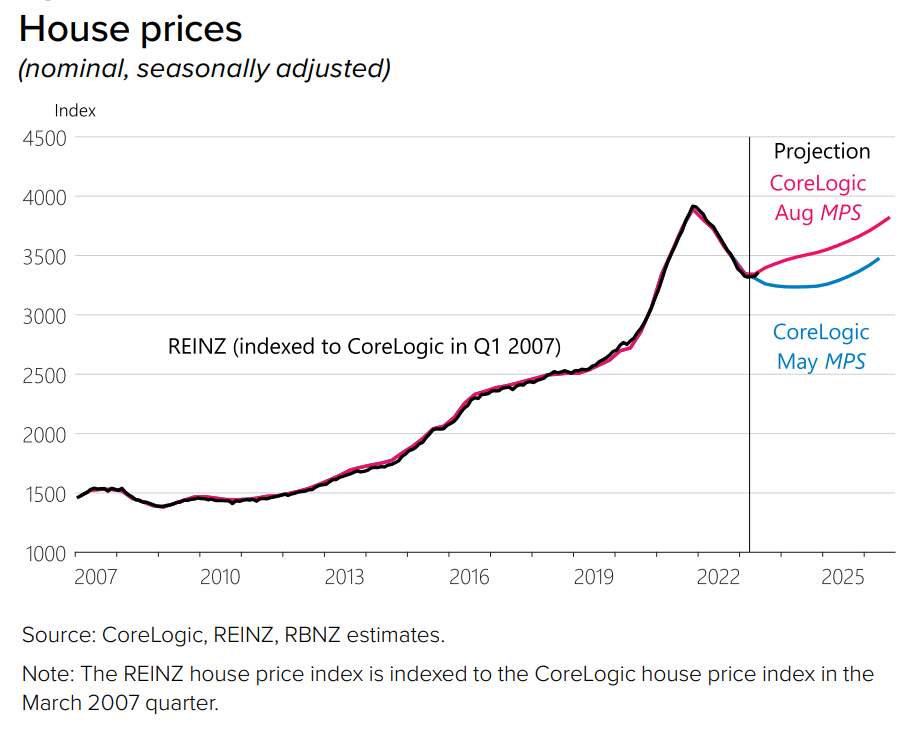 Advertisement
Like Australia and Canada, "New Zealand is on track to experience its largest annual net immigration of the last century", the Reserve Bank noted.
This unprecedented immigration will, in turn, drive New Zealand house prices and rents higher, making housing less affordable for residents.