Over the weekend, The Courier Mail described Queensland's housing market as a "pressure cooker" resembling the "home buyer hunger games":
HOMES are being snapped up within hours as Queensland's pressure cooker housing market sparks a spring selling frenzy, with new listings failing to keep with an insatiable buyer demand.
"Records are being broken across the state as buyers start to realise the predicted market crash may not eventuate, resulting in a flurry of cash offers and a fear of missing out similar to what was seen at the height of the pandemic boom".
"PropTrack shows new listings in Brisbane are down more than 10% and the total number of homes for sale across the city is down 14% compared to the same time last year".
"Agents on the ground say homes are selling as soon as they list".
"It's pretty crazy", Tyson Clarke of Queensland Sotheby's International Realty said.
"They're thinking they better get in now before it's too late".
Advertisement
Jordan Navybox of Buyers agency Cohen Handler said "population growth in Queensland is too strong and the lack of supply is too real. There's definitely a sense of urgency again".
"There's just no stock", Rebecca Cuderman of Ray White Marsden said.
The data certainly backs up these statements.
CoreLogic's daily dwelling values index has rebounded 7.0% from this year's low and is rapidly approaching last year's peak: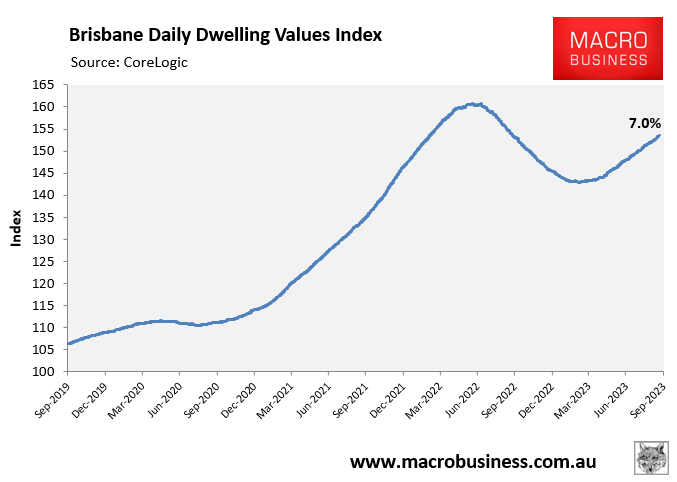 Advertisement
CoreLogic also shows that Queensland suffered one of the sharpest declines in listings over the year to August:

Meanwhile, the latest Australian Bureau of Statistics demographic statistics shows that Queensland's population surged by a record 124,200 (2.35%) in the year to March, driven by strong net overseas migration and internal migration:
Advertisement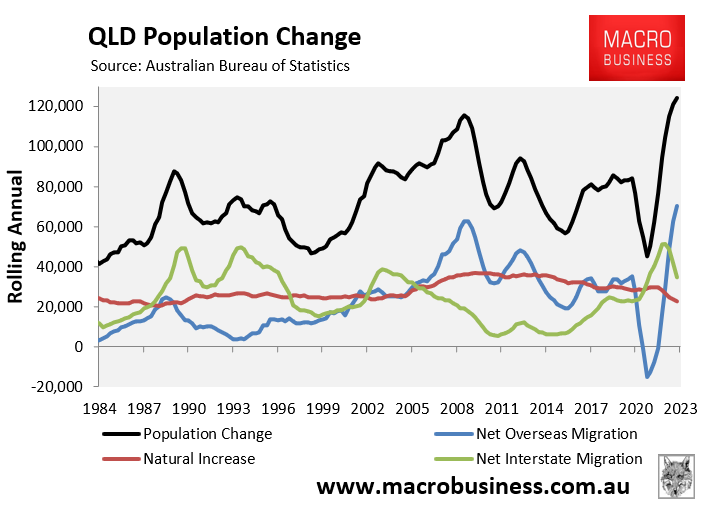 At the same time, Queensland's rate of dwelling construction has collapsed, pointing to deepening housing shortages: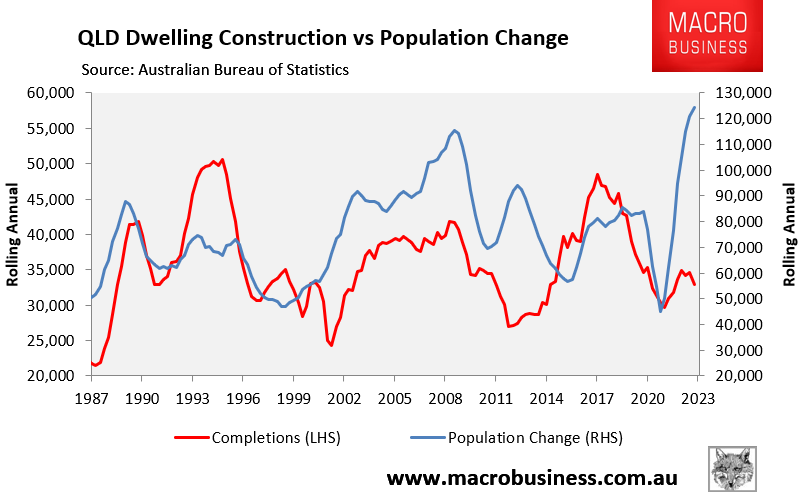 Advertisement
Brisbane's median house price is only 54% of Sydney's median price, according to Domain data: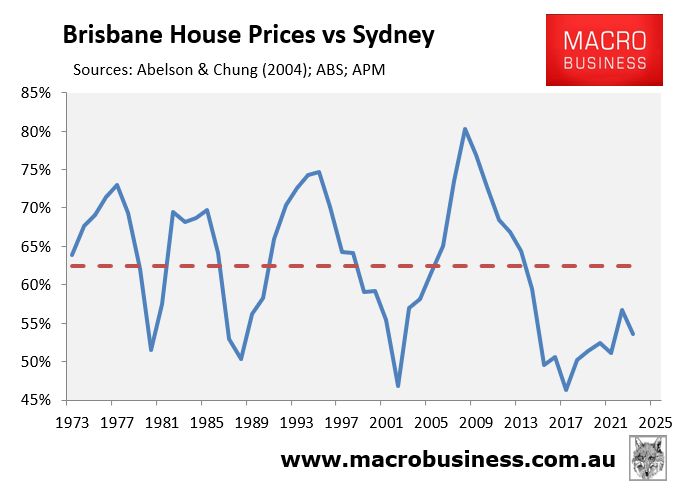 Brisbane's median house price is also only 78% as expensive as Melbourne's median price:
Advertisement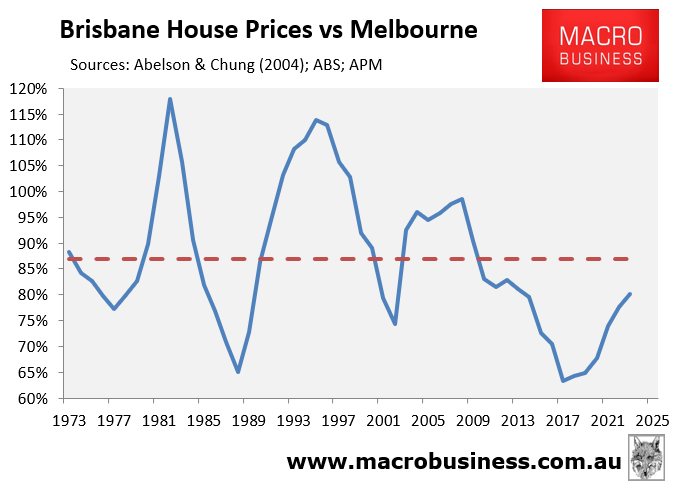 This suggests that Queensland housing is relatively affordable, which logically speaking should mean that the state out performs its two larger southern rivals over the longer-term.
The Olympics in 2032 will also spur infrastructure investment and cement Brisbane as a global city, thereby increasing international buyer interest.
Advertisement
Simply put, the ingredients are in place for Queensland house prices to boom.