CoreLogic has released a report showing that the proportion of homes sold within three years of purchase has hit the highest level on record.
The next chart shows the situation nationally with 16.0% of homes sold in August were purchased in the last three years, more than double the historical average of 7.9%: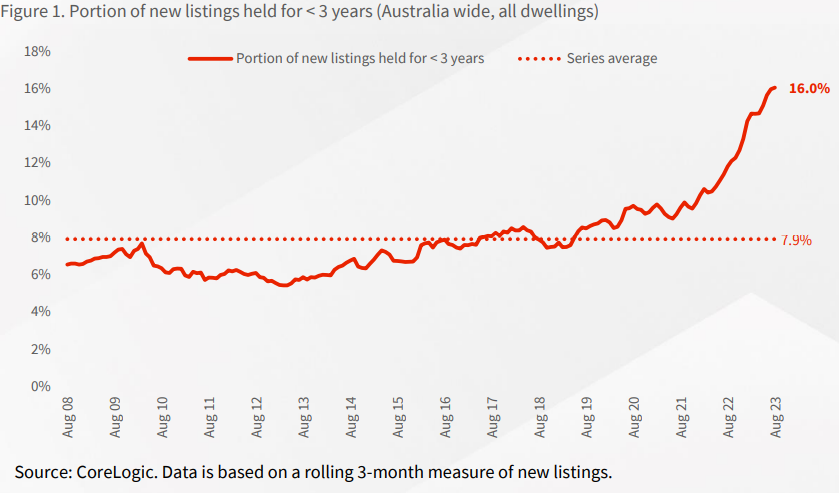 Regional markets led the way, with 20.5% of homes sold were recently purchased versus 13.7% across the combined capital cities:
Advertisement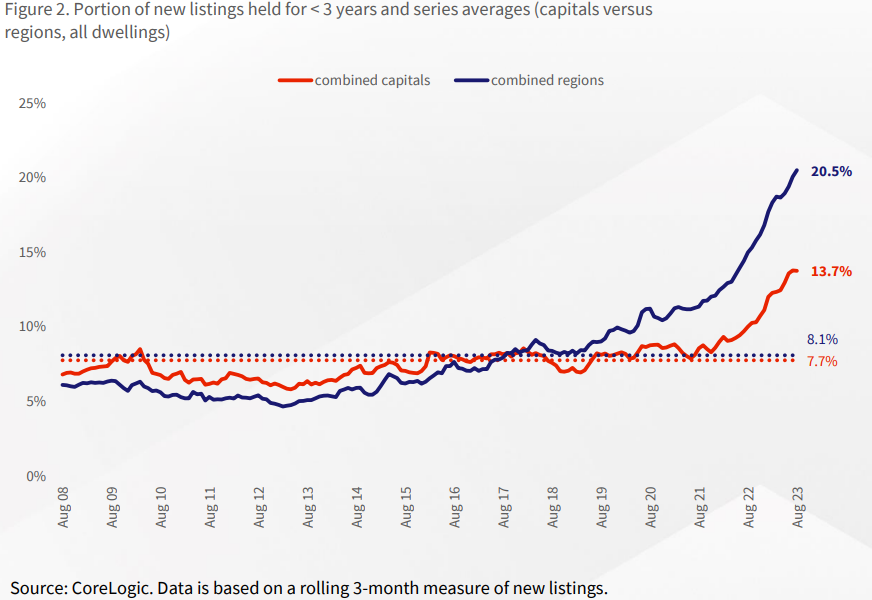 Looking at the individual capital cities, Brisbane, Perth and Adelaide had the highest share of short-term resales: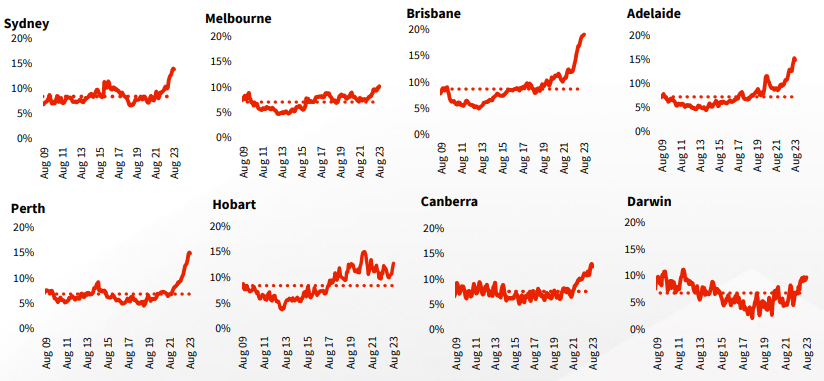 Advertisement
This makes sense given these three capital city markets have experienced the strongest price growth since the pandemic began in March 2020: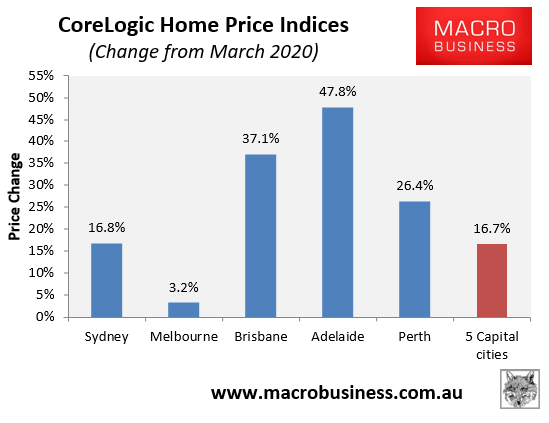 CoreLogic noted that "periods of strong capital gain can be associated with short-term reselling, because the seller can realise a strong profit which can offset high transactional costs or might be put towards buying a higher quality property".
Advertisement
Moreover, the boom in short-term resales may also "be a reversal of COVID-related migration trends to the regions, or even the realisation of recent strong gains, particularly in markets across Queensland, South Australia and Western Australia where capital gains have been especially strong despite recent rate rises".
Holding costs have also increased substantially on the back of the Reserve Bank's aggressive interest rate hikes:
Advertisement
Given many recent purchasers are heavily cash flow negative, it makes sense to sell up and cash-in capital gains rather than continue to bleed money.