Country Garden is in default:
Distressed Chinese builder Country Garden Holdings Co. has wired a coupon payment coming due on a ringgit-denominated bond, according to people familiar with the matter, in its latest effort to avoid default.

The developer, which won approval Friday to extend a separate maturing yuan bond, told creditors that it has made the ringgit coupon payment, the people said, asking not to be identified speaking about a private matter. The 2.85 million ringgit ($613,365) coupon is effectively due Sept. 4, according to data compiled by Bloomberg.
Err, delayed payment is in default. Bloomberg China cheerleading has become nauseous.
Goldman wraps the incremental China stimulus:
Advertisement
China's policymakers announced a series of easing measures on property, monetary, and fiscal policies, and signaled their intention to slow RMB depreciation on Thursday and Friday (August 31st and September 1st). Specifically, policymakers reduced the minimum downpayment ratios and mortgage rate floors to support property transactions, and guided banks to lower interest rates on existing mortgages to reduce mortgage borrowers' interest payment burdens. Interest rates of time deposits by large banks were lowered as well to help partially offset the drag on banks' net interest margins (NIMs) from mortgage rate reduction. Policymakers will also increase the deduction amounts for individual income tax payers to increase their cashflow and encourage consumption. In addition, in response to the renewed weakness of the currency, PBOC announced it would cut the reserve requirement ratio (RRR) for onshore FX deposits from 6% to 4%, to increase FX liquidity onshore and slow RMB depreciation. Each of the specific policy measures is not very large by itself, but collectively we think they signal increased policy focus to stabilize the property market, FX and the overall economy.
Well, yeh, but that is not the issue. The question is, will they work? Not so long as property transactions fall:

My money remains on Chinese property sales continuing to fall in trend and CNY with them. Even if transactions lift in the short term, without the rocket fuel of dollar-bond issuance the ponzi-developers cannot get the liquidity to build, repay debt and profit:
Advertisement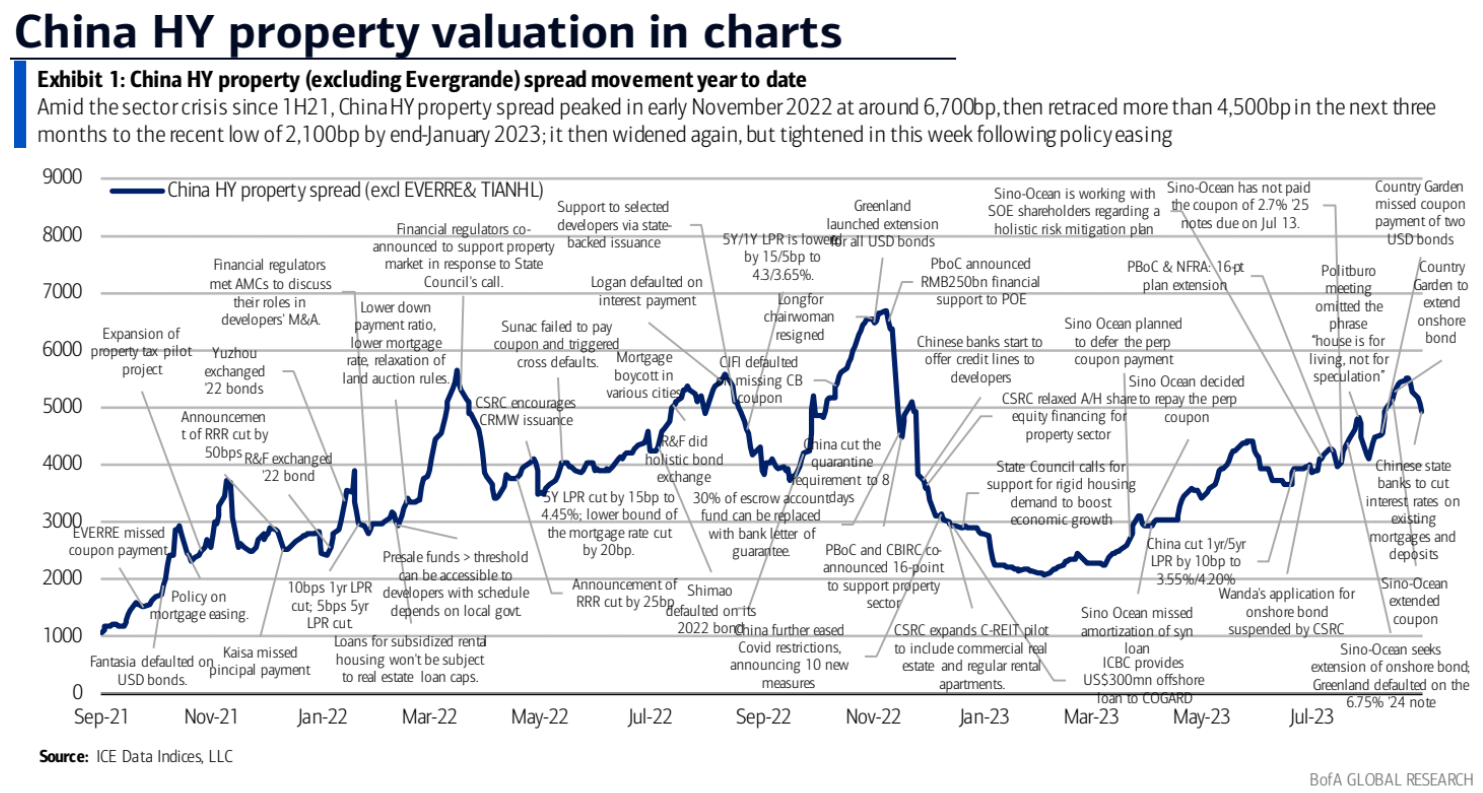 The drip feed of public capital is only enough to finish the building, not repay the debts. So developers must sell assets and land, plus property prices will keep falling.
In turn, this pressures local government finances and infrastructure spending. Recent LGFV bond issuance is still down sharply year on year:
Advertisement

The recent PMI indicated a slight lift but funding suggests it is a blip unless a new special quota is issued: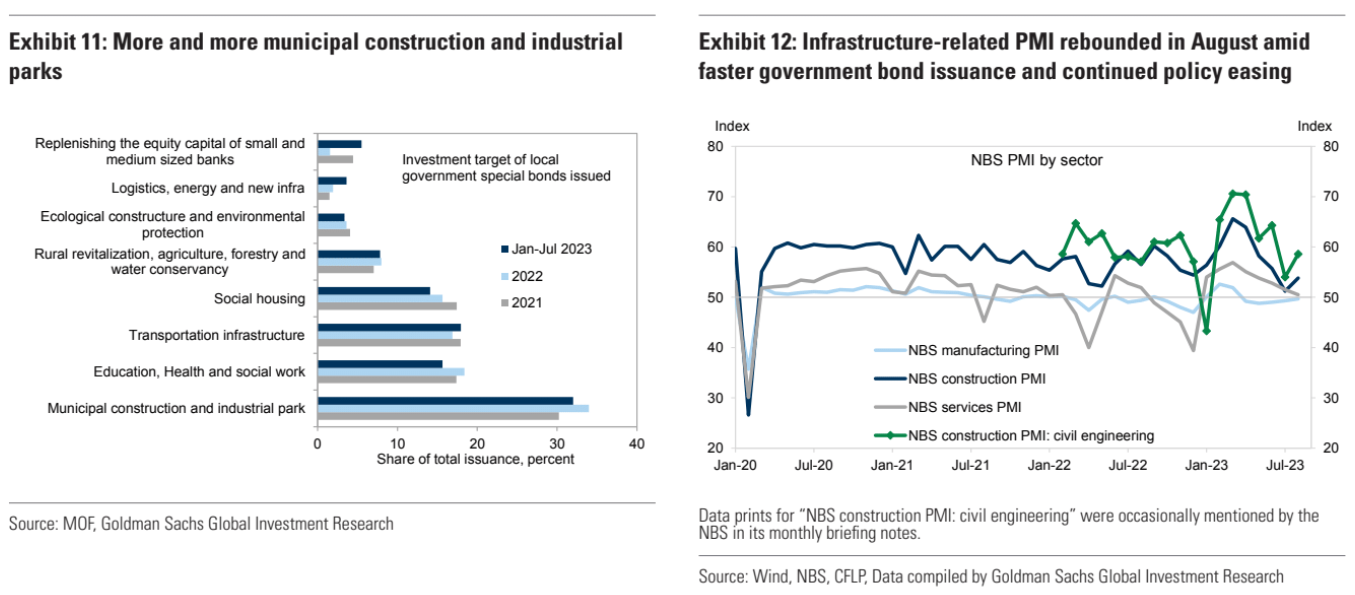 Advertisement
The Caixin PMI did lift a little but is hardly lighting it up:
The headline Caixin manufacturing PMI rose notably to 51.0 in August from 49.2 in July, suggesting improving activity in manufacturing sector. Among major sub-indexes, the new orders and employment sub-index rose the most, by 2.8 points, followed by the output sub-index. Caixin manufacturing PMI and NBS manufacturing PMI both increased in August and beat market expectations.
I still see the Chinese economy getting worse, not better, as the property stone sinks.
Advertisement