The strongest labour force growth in history continues to weigh heavily on Australia's jobs market.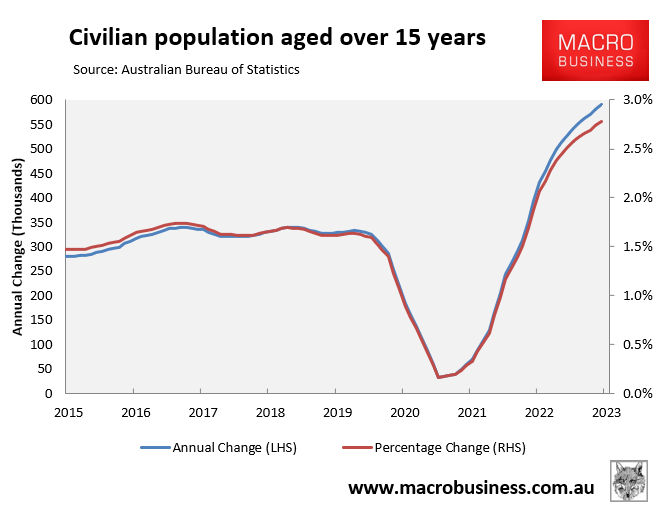 SEEK has released its Employment Report for August, which shows that job ads fell 1.8% in August to be down 20.5% year-on-year: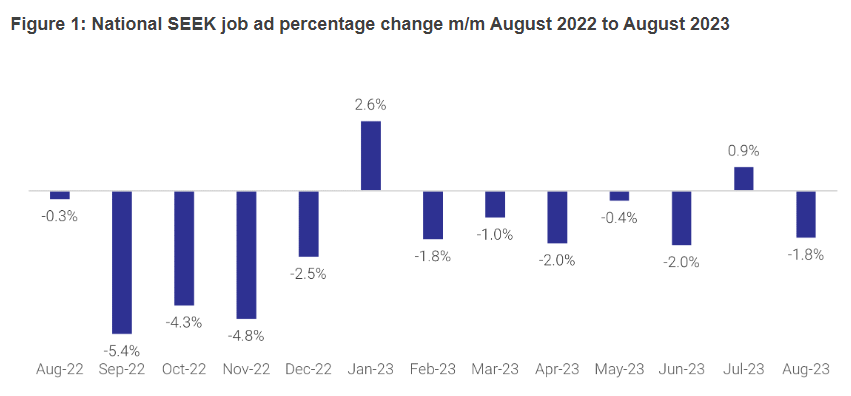 Advertisement
More tellingly, applications per job ad increased for the sixth consecutive month, rising 6.5% from the month prior and are now more than double the year prior.
"It is an increasingly competitive market for candidates with applications per job ad now more than double the levels recorded this time last year", Matt Cowgill, SEEK Senior Economist Roles said.
"All industries are receiving increased interest, with applications per job ad for Manufacturing Transport & Logistics roles growing by 19.8% over the past quarter".
Advertisement
"We do appear to be moving closer to a hirer's market", Cowgill said.
The next chart summarises the situation according to SEEK: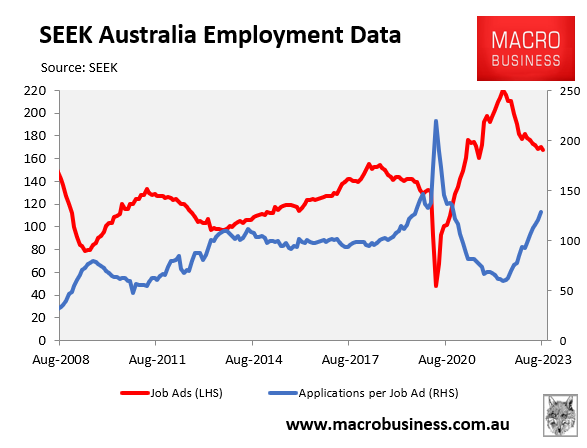 The key takeaway is that the number of applications per job has soared well above pre-pandemic levels, reflecting the massive growth in the labour supply (read net overseas migration) combined with falling demand.
Remember, Australia needs to create around 35,000 jobs per month just to soak up the additional workers and to keep the unemployment rate stable:
Advertisement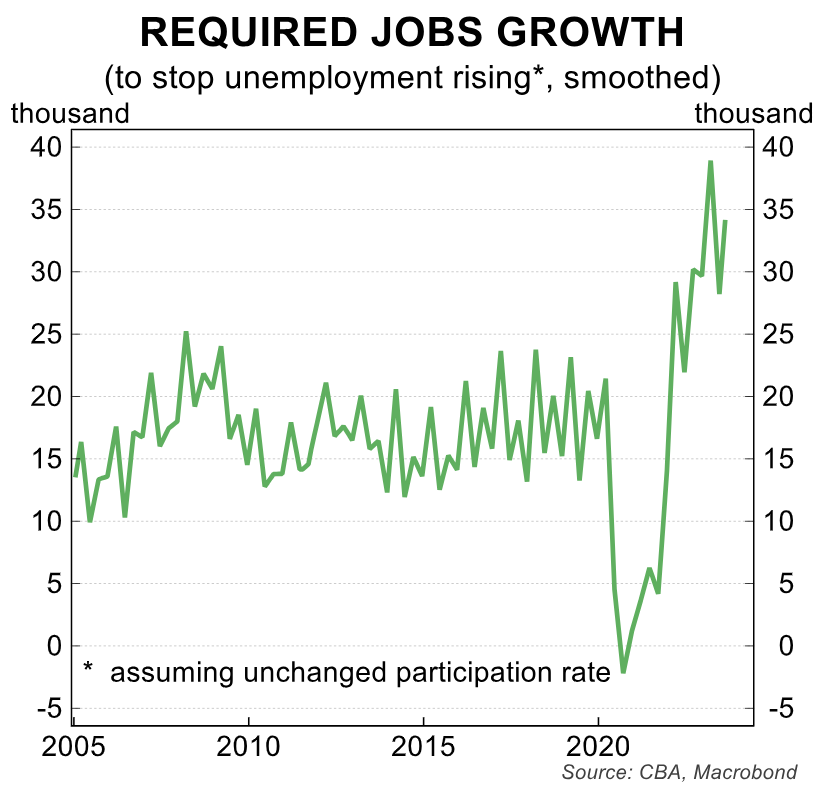 Basically, Albo's immigration flood is going to push up unemployment. It just hasn't been reflected yet in the official ABS labour force survey, which is now the outlier.