The AlboGreens continue to pretend they have a housing fix:
The Albanese government's threat to hold an early election over its signature $10 billion housing policy will draw a step closer when the laws return to parliament on Wednesday.
On Monday, Greens housing spokesman Max Chandler-Mather said the minor party was willing to discuss a number between Labor's $500 million and the $2.5 billion in funding for housing the Greens had asked for. They had already halved their demand from $5 billion and reduced the money they want for a rent freeze from $1.6 billion to $1 billion.
…A Greens strategist, who asked not to be named so they could speak freely, said the party "don't think Labor's being serious. If they want to go to a national election fighting the Greens to build less housing and not help renters, I don't think that will end well for them".
I can't see how it ends well for either of them. Both directly cause the housing crisis, and neither has a solution.
Albo has no mandate for the Housing Affordability Fund because he never told us he would create the housing crisis with the craziest surge in mass immigration in the nation's history. He told us the opposite:

Advertisement
When he was elected, Albo's 30k public houses over five years were helpful. But since he detonated the immigration bomb, we need one million houses, so why should anybody give him a shred of support?
As for the Greens, they want much higher immigration still, and their solutions to the resulting housing crisis are backward: a doubled HAFF is still far too small, given their rent freezes will prevent any private supply-side response.
The Greens strategist is right. Albo isn't serious about fixing the housing crisis. But the Greens aren't either. The whole debate is fake.
Advertisement
The only real thing is that the AlboGreens are directly responsible for ripping the roof off their support base. Literally.
Australian youth may be brainwashed by woke ideology, but at some point, self-interest will kick in. How can they support AlboGreens' lunacy when they are its number one victim? No housing, lower wages, crush-loaded public services and environmental destruction.
That is what has happened to the German Greens as the fascistic AfD has ripped past their vote:
Advertisement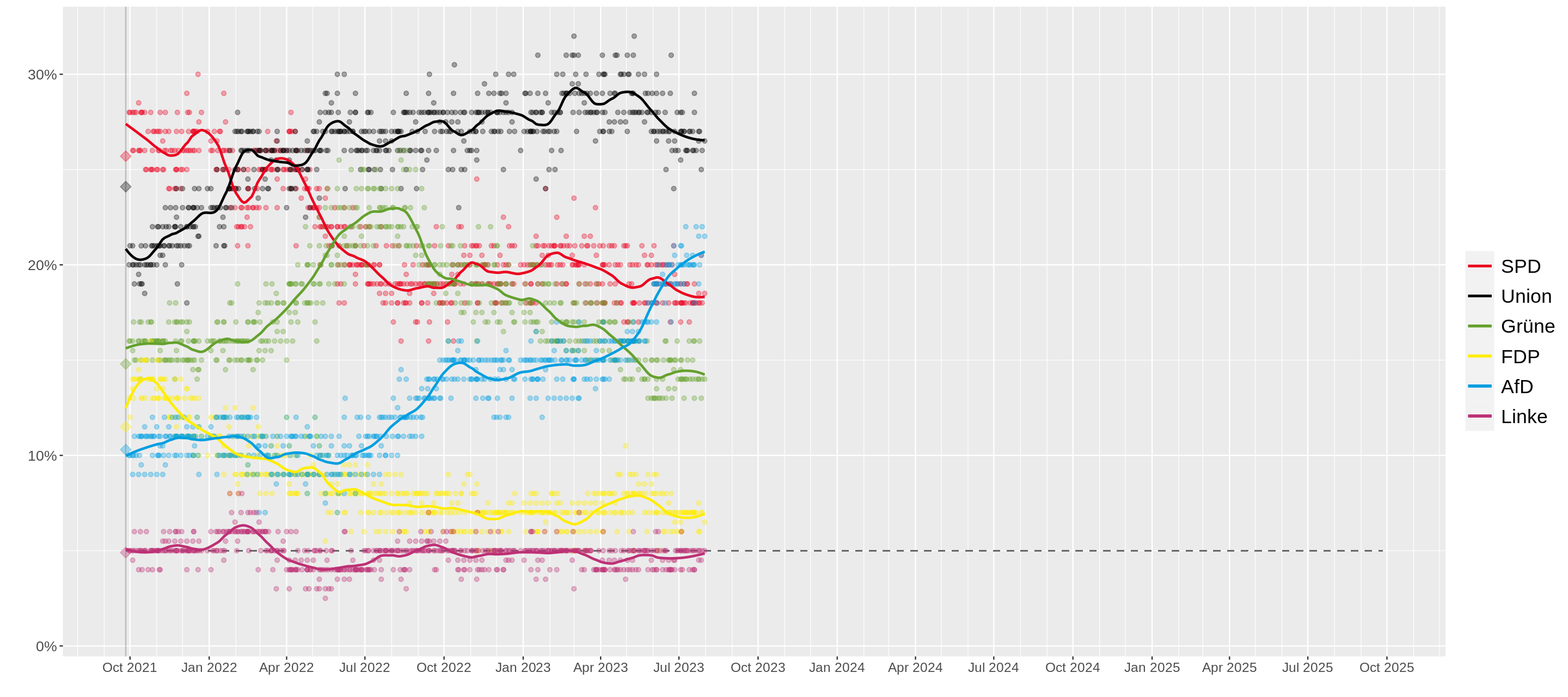 The AlboGreens are open borders extremists, which must surely breed its opposite in due course.