It's official. RBA rate futures are pricing cuts:

Assuming this banking crisis intensifies, the cuts are going to be steeper than that. FRA-OIS in the US is suggesting as much:

Aussie bank wholesale funding costs are rising but so far it's been subdued. However, this was pre-Credit Suisse:
Advertisement

The Aussie bond market is already pricing two cuts within a year and that's conservative. Note all yields are sitting right on downside support:

Advertisement
The curve is steepening. A classic recessionary signal: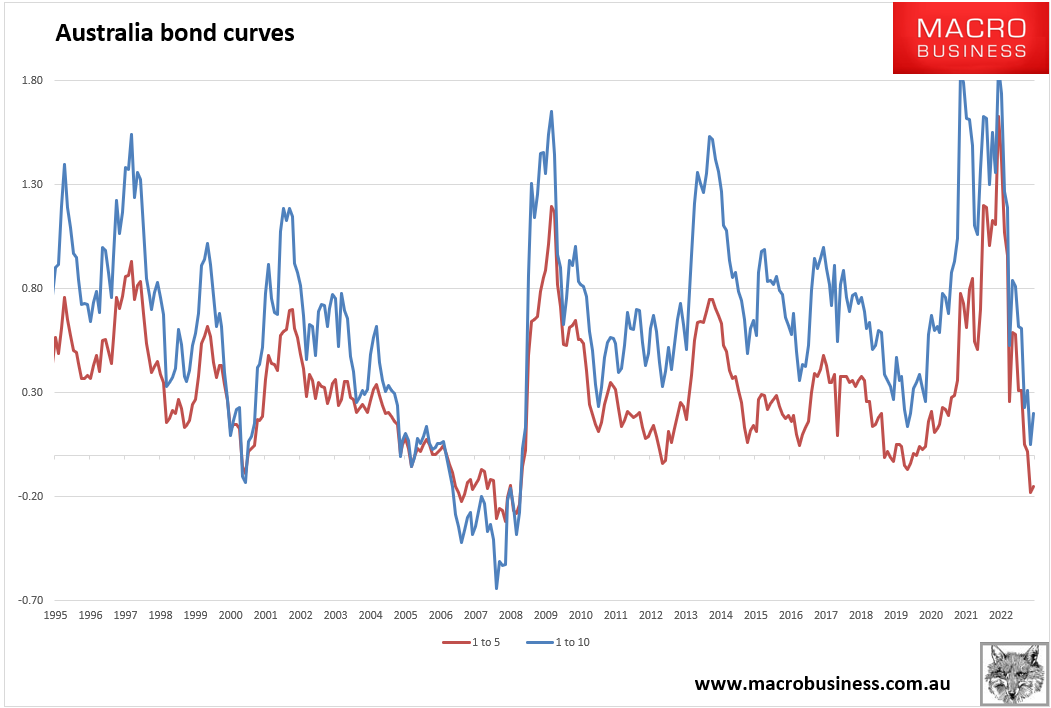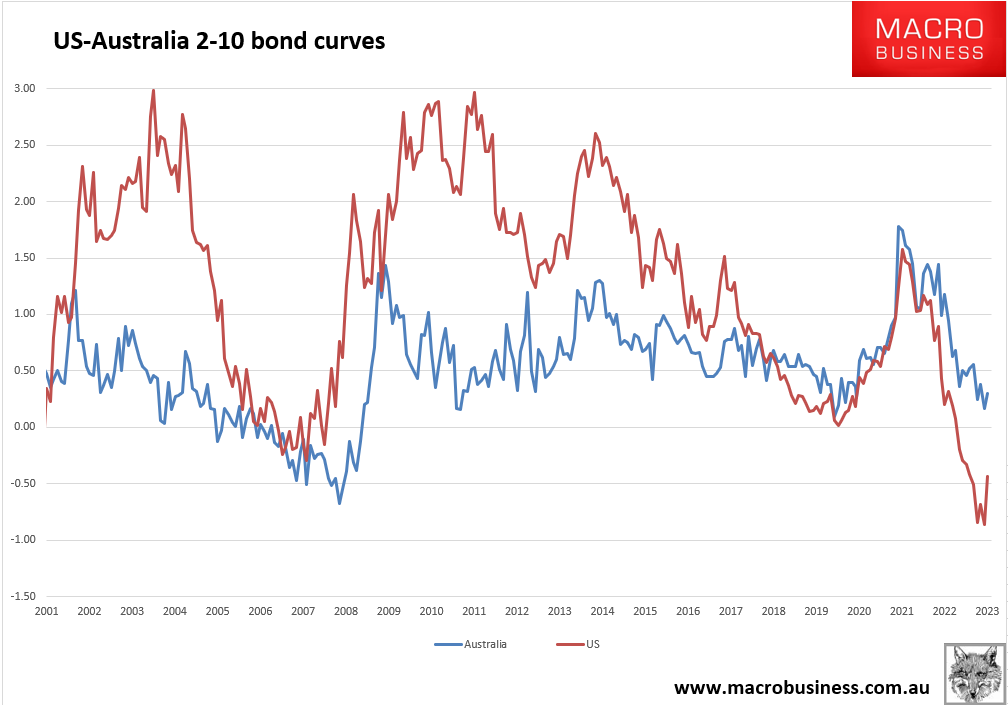 It sure looks like an end-of-cycle credit event has begun.
Advertisement