In June, economists lashed the Reserve Bank of Australia (RBA) for relying on business liaison, rather than actual data, to claim that Australian wage growth was strong. It then used this liaison "evidence" to justify aggressive interest rate hikes.
The RBA's reliance on liaison represented a sharp U-turn, given it previously said that it would be "patient" on lifting interest rates, and would not hike rates until annual wage growth surpassed 3%. This 3% target, the RBA claimed, would signal that underlying inflation was "sustainably" within its target band, rather than temporarily imported on the back of supply-side shocks.
The RBA has gotten wage growth forecasts horribly wrong over the prior decade, continually predicting a wage breakout only to see actual wages crater:
History seems to be repeating, with the RBA's reliance on liaison once again giving it false signals on wages.
As we know, the ABS' wage price index rose by a soggy 2.35% in the year to March:
The national accounts also showed that Australia's real unit labour cost (ULC), which according to the Australian Bureau of Statistics "are an indicator of the average cost of labour per unit of output produced in the economy" and "are a measure of the costs associated with the employment of labour, adjusted for labour productivity", collapsed 6.3% below their pre-pandemic level in the March quarter and have fallen for the better part of 35 years:
Thus, wages in Australia have actually been disinflationary given the falling ULC.
More recent wages data also contradicts the RBA's liaison.
The CBA's wage tracker, which leads the ABS' labour price index ands is derived from CBA accounts, shows that wage growth remains sluggish, growing only by around 2.5% in the year to July:
NAB's economics team has also done a similar analysis using its own bank accounts, and also shows that wage growth was only around 2.5% in the June quarter:
The NAB is getting real-time data on whether its customers' wages are going up, down or sideways…

It's the first time the bank has used its customers' data in this way. So, it began with the deposit account data of roughly a million customers, and its computer models whittled that down to 250,000 customers that has straightforward, measurable wage or income deposits.

Its results are remarkably consistent with the ABS's results on wage growth.

That is, NAB's analysis has found wage growth increased 2.5 per cent in the three months to June — up 0.1 per cent on the ABS's measure for the March quarter. In other words, wage growth, it reckons, is barely budging.

This is contradictory to what the Reserve Bank is reporting.
Official confirmation will be receive later this month when the ABS releases its wage price index for the June quarter.
However, the way the evidence is stacking up, the RBA will again be proven to be too bullish on wage growth, thanks to its over-reliance on its business liaison program.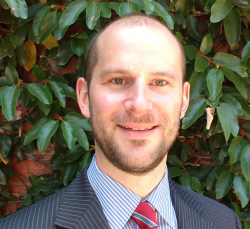 Latest posts by Unconventional Economist
(see all)