The Australian mortgage market slumped in June after two consecutive rate hikes by the Reserve Bank of Australia (RBA).
According to the Australian Bureau of Statistics (ABS), the total value of new mortgage commitments fell a seasonally adjusted 4.4% in June 2022 and was down 2.0% year-on-year:
Owner-occupier commitments fell 3.3% in June, whereas investor commitments fell 6.3%.
The next chart shows divergence across the two categories. Investor mortgage commitments grew by 17.3% in the year to June, versus a 9.6% fall in annual owner-occupier mortgage commitments:
The recent surge in investor mortgages continues to crowd-out first home buyers (FHBs). FHB mortgages dived 10.0% in June to be down 29.0% year-on-year. FHB's mortgage share also fell to 14.5% – the lowest reading since 2017:
The above data obviously does not include July's 0.5% interest rate hike, which is expected to be followed with another 0.5% hike this afternoon.
Given everyone expects the RBA to hike interest rates aggressively over the remainder of the year, mortgage demand will stall as buyers sit on the sidelines.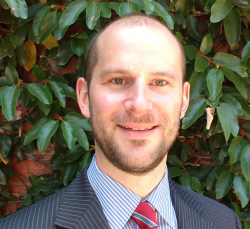 Latest posts by Unconventional Economist
(see all)