It is never a good idea to go to Hawaii and then "lie" about it (or at least have your social media lackeys post that you're back in the homeland when you're actually on a Hawaiian beach!).
That's what New Zealand's Opposition leader Chris Luxon did, and it has seen his National Party surrender a gaping election winning lead to Jacinda Ardern's Labour, according to Roy Morgan.
As shown in the next chart, National's primary vote tanked 4% in July, whereas Labour's rebounded 0.5%:
Moreover, the lead for a potential National/Act NZ (46%) coalition over the governing Labour/Greens government (44.5%) is now at just 1.5% points.
The results this month, therefore, have next year's election on a knife edge.
Michele Levine, CEO of Roy Morgan, explained the results as follows:
"The decision by Opposition leader Christopher Luxon to take a family holiday to Hawaii during mid-July is understandable during the depth of a New Zealand winter. However, for Luxon's social media to post videos of Luxon claiming to be 'In Te Puke, the heart of kiwifruit country' while he was holidaying in Hawaii has been labelled as a 'debacle' by media commentators".

"The mishandling of Christopher Luxon's family holiday and the related social media posts brings to the fore the key issues of trust and distrust in driving support for political leaders".

"Prime Minister Jacinda Ardern has built her leadership on being the person New Zealanders can trust to deal with challenges as varied as the COVID-19 pandemic, the Christchurch shooting and various natural disasters to strike the country such as the eruption of the White Island volcano".

"If Christopher Luxon's missteps in recent weeks result in people distrusting the National Leader and questioning his honesty, or the honesty of the team around him, he will come under renewed scrutiny as an alternative Prime Minister heading towards next year's election".
One wonders if Chris Luxon has taken political advice from former Australian Prime Minister Scott Morrison, whose silly decision to take a Hawaiian holiday during the 2019-20 bushfires damaged his trust among voters.
Through stupidity, Luxton has just dealt Jacinda Ardern back into the 2023 election race.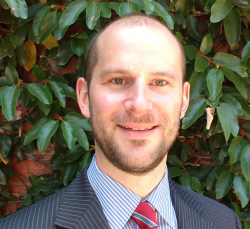 Latest posts by Unconventional Economist
(see all)