As I have noted many times, the criminal enterprise otherwise known as Australia's east coast gas cartel is not a sovereign risk, it is a risk to the sovereign:
The Santos-controlled GLNG project in Gladstone, one of the three Queensland LNG joint ventures, has written to the Albanese government arguing that imposing unprecedented export controls under the policy known as Australian Domestic Gas Security Mechanism (ADGSM) was not the best way to address the challenges facing the market and may have "unintended consequences".

Two of GLNG's venture partners, Malaysian national oil company Petronas and South Korea's Kogas, had invested a combined $14 billion in developing the Gladstone project to ensure energy security for their countries, the submission said.

"If GLNG's production is curtailed through ADGSM, the energy security of these two countries will be put directly at risk. This is why, since 2017, these entities and countries have been watching the government's position on this issue very closely."
And? It is not the threat of regulation that is the issue. It is the existence of an unsustainable cartel imperiling both Australian and partner energy security. No stability in energy security can return to any of the countries involved until the cartel is broken and a more stable structure for export contracts can replace it.
Sure, that may mean a little less gas for Asia but it can always get more of that. All countries need a more reliable entity to manage the extraction and trade of Aussie gas.
The lying, thieving, bullying and bribing east coast gas cartel is the problem, not the solution.
It's not like our export partners don't know it:
To former Western Australian premier Colin Barnett, the reaction at international meetings first came as something of a surprise.

But pretty soon he began to expect it.

After a while, he could even see the dark humour involved.

"During my travels as premier I had governments internationally — and I'm talking about national governments — just basically laughing … that Australia is crazy not preserving some of its gas," Mr Barnett said.
Fixed price $7Gj domestic reservation NOW.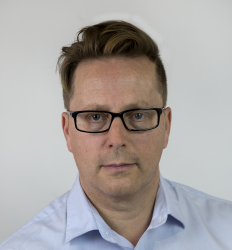 Latest posts by Houses and Holes
(see all)