Grattan Insitute's Tony Wood, a former gas executive at Origin Energy which is one member of the east coast gas cartel, today backflips to recommending aggressive domestic reservation AND super profits taxes:
Under the Heads of Agreement between the government and the producers, the latter would then be required to offer their uncontracted gas to the domestic market first.

…Over the past few years, the ACCC has referenced export parity prices (i.e., what the producer could expect to receive from exporting the gas) as the primary benchmark for domestic prices. Unfortunately, international developments, notably Russia's war on Ukraine, have driven benchmark international prices from $3-$10 per gigajoule to well above $40, and prices offered by LNG producers have largely followed that rise.

The ACCC recommends nothing to address this problem. Among alternatives canvassed over the past couple of months, the most effective government action would be a windfall profit tax on gas producers.
I prefer fixed-price reservation for gas only because it is more efficient and politically sellable.
But if the super profits tax were benchmarked to pre-Ukraine prices, it would also collect the war-windfall gains from the cartel to which it has no right and actually boost the budget despite recycling some of the revenue into energy subsidies.
A better idea, still, is an export war levy benchmarked to pre-Ukraine prices which would crash the local gas price and boost the budget massively without all of the waste of deciding who gets the subsidies.
Welcome back to Planet Earth Mr Wood:
The Grattan Institute's Tony Wood reflected this thinking in 2013: "With more than $160 billion forecast to be invested in LNG production, the export industry is good for the economy. Governments should therefore resist self-interested calls from some industries to cap prices or reserve gas for the domestic market. Western Australia should go further, and end its policy of reserving gas for domestic use. Protectionism may provide some short-term price relief for targeted industries, but ultimately it leads to higher prices and damages the economy."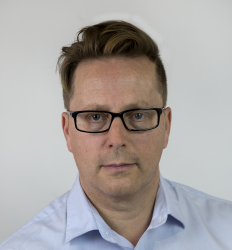 Latest posts by Houses and Holes
(see all)