DXY launched last night as EUR flamed out:

AUD was thrashed across the board:

Oil is holding desperately to $100:

Base metals rolled with miners and EM:

US yields spiked as Fed speakers hawked-up:

Stocks eased:

Westpac has the wrap:
Event Wrap

Tensions between US and China rose as US House Speaker Pelosi landed in Taipei. China announced a series of miliary exercises around the island of Taiwan, warning that it was unadvisable for ships or planes to enter the manoeuvres areas, and also stated that it would conduct missile tests off Taiwan's eastern coast.

US job openings (JOLTS) in June fell to 10,698k, (est. 11,000k, prior 11,303k). The quit rate remained elevated at 2.8% (the all-time high was December's 3.0%).

FOMC member Daly said the Fed had more work to do ("nowhere near done") fighting inflation while expecting a soft landing, but qualified her statements with comments that softer data could slow the pace of tightening. Fed's Evans, Mester Bullard were also scheduled to speak. Evans said there was potential for another 75bp hike at the September meeting if inflation does not improve, but a 50bp increase might also be appropriate. His preference would be for a more gentle trajectory. But he needs to see "less ugly" inflation data soon. Mester said she wants to see want to see "very compelling evidence" month-to-month changes in inflation are declining in determining when the tightening cycle has accomplished its goal on prices.

Event Outlook

Aust: Although nominal sales figures were buoyed by price inflation, underlying real retail sales should still post a robust gain in Q2 (Westpac f/c: 1.2%).

NZ: A solid lift in employment is anticipated in Q2 given the strength of labour demand and easing of COVID disruptions over the quarter (Westpac f/c: 0.5%); with participation also set to increase, a small decline in the unemployment rate is expected (Westpac f/c: 3.1%). The labour cost index should post a strong gain in Q2, albeit likely to still fall short of consumer price inflation (Westpac f/c: 1.0%).

China: The Caixin services PMI is expected to be relatively resilient in July, mirroring official estimates as the country navigates the reopening (market f/c: 53.9).

Eur: Cost-of-living pressures are set to weigh on European retail sales in June (market f/c: flat).

US: The ISM non-manufacturing PMI will face headwinds around declining real incomes and rising rates in July (market f/c: 53.5). Factory and durable goods orders are indicating a robust level of capital investment so far this year but uncertainty still clouds the outlook (market f/c: 1.2%mth and 1.9%mth respectively). Meanwhile, the FOMC's Bullard, Harker, Barkin and Kashkari are all due to speak at different events.
AUD took its lead all night from the RBA's shift to data dependence. At this stage, I do not expect it to stop tightening but there leading signals indicating consumption is slowing fast and job growth has topped out.
This is indicative of Australia's greater interest rate sensitivity than the US.
Assuming Albo sits on energy prices, I'd expect the RBA to pause soon given the fixed-rate mortgage reset that is beginning. If Albo doesn't hit the energy cartels the RBA will chase his inflation higher and damn the lifeboats.
It is typical of Australia's Game of Mates garbage that the RBA did not even mention energy, the most crucial input into inflation ahead, in its statement!
Anyway, if Albo acts on energy then the AUD is going to reverse downwards harder and faster.
If not, it will hang in there as the Fed keeps tightening.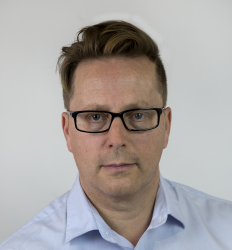 Latest posts by Houses and Holes
(see all)