It is one of the great ironies of today's hopelessly corrupted ideological soup. Those who cheerlead for "business" over "markets" are often the victims of their own useful idiocy.
Nowhere is this more true than at the Australian Financial Review. For the past decade, the "Fin" has transformed from intellectual liberal democratic champion to dumbed down, trickle-down, oligarchic cheerleader.
Mindless "businessomics" is deeply hypocritical at the best of times. Given the AFR drones constantly about the need for productivity reform but then trashes it the moment reform threatens any standing vested interest.
But kissing business booty probably does normally support its profits in a perverse kind of way. All of those glossy magazines that preen business "ubermensch" do attract decent coin.
That is, until now. Sometimes the reflexive resort to celebrating the latest self-serving utterance of corporate psychopaths is not such a good idea for the paper's, or its owners', good.
Take the developing gas debate. The AFR is today a direct pipeline of unprocessed gas cartel propaganda. All material is robbed of context. All debate is reduced to the constraints of gas cartel press releases. All wider business is forgotten:

If it sells papers then so what, you may well counter. And fair enough. The problem is that pushing the one-eyed agenda of a war-profiteering energy cartel as it robs revenue from 99.9% of wider business is not a great business plan for the AFR's parent company, Nine Entertainment Holdings.
The AFR's cheerleading for the gas cartel is openly destroying its profits and it is going to get much worse if the paper continues. If the AFR actually succeeds in preventing Labor reforms to repair the gas market then Nine is going to get wiped out.
This is not a difficult argument to make. Media firms are highly sensitive to changes in the business cycle and Nine is more exposed than most to the approaching end of this one.
The issue is that gas cartel war-profiteering is central to Australia's skyrocketing inflation. Ipso facto, it is also central to the interest rate tightening underway at the RBA, which it has made clear:
Ahead of the release of the June quarter Consumer Price Index (CPI) at the end of July, members noted that domestic inflationary pressures, including those outside of the labour market, continued to build. Non-labour input cost pressures were evident across a range of industries. Adverse weather conditions had affected the prices of some fresh produce. Rents were expected to pick up in response to tightening rental market conditions across most of the country. Wholesale electricity and gas prices had also increased sharply in recent months, reflecting domestic supply disruptions during a period of increased demand. The effect of these increases on retail electricity and gas prices was expected to be evident later in the year, since state subsidies and hedging arrangements had limited the near-term pass-through. More generally, firms in the Bank's liaison program had indicated a greater propensity to pass through cost increases to consumer prices. As a result of these price pressures, inflation was expected to increase in year-ended terms through the remainder of 2022.
This is confirmed by the most recent data:
The pace of inflation accelerated in July, with the Melbourne Institute prices gauge rising 1.2 per cent, the fastest rate in two decades, which stemmed in part from higher energy prices flowing through to household budgets.
The RBA's monetary tightening is already crashing house prices. Household consumption is definitely next. Followed swiftly by business investment.
Like the 99.9% of non-gas cartel businesses the AFR appears determined to ignore, Nine is overwhelmingly dependent upon the household and business sectors for its profits. This is especially the case given its recent acquisition of Domain, a major growth engine, but highly sensitive real estate play, currently being annihilated by the RBA as it chases energy inflation.
So, as equity investors considering an investment in Nine, we must ask: is its strategy and management decisions aligned to create value at this juncture? You tell me:

If I were a Nine shareholder, I might be tempted to conclude that management is allowing ideological, political, or personal vendettas at the AFR to destroy value at the firm.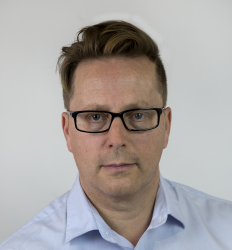 Latest posts by Houses and Holes
(see all)