A very important story in The Australian today has multiple implications for Albo' energy crisis:
The Santos-controlled Gladstone LNG project wants a key clause in the gas export trigger arrangements to be removed amid fears the venture would be held solely responsible among exporters for topping up local supplies to avert a east coast gas shortage.

The federal government is urgently reviewing the Australian Domestic Gas Security Mechanism amid a national energy crisis sparked in part by a squeeze on gas supplies for users.

The existing mechanism, known as the gas trigger, can force big LNG exporters to divert supplies from their Queensland plants to domestic users if a local shortfall is declared.

The GLNG venture is the only project drawing gas from the domestic market, placing it in net deficit and meaning Santos and its partners – Malaysia's Petronas, France's Total and South Korea's Kogas – would have to shoulder the shortfall burden by themselves, given they fail to meet the "net contributor" test.

Sources said GLNG had told an official review that the net contributor component of the gas trigger should be abolished, given it would only apply to its venture and failed to take into account that its gas had already been contracted to international buyers. GLNG declined to comment.

Origin Energy's APLNG and Shell's QCLNG are both net contributors to the local market, data seen by The Australian shows, which means GLNG faces having to divert contracted exports to Asian buyers to the domestic market if the ADGSM is triggered.

GLNG has privately argued that all three projects should jointly make up any shortfall if the mechanism is triggered, noting its competitors are free to sell surplus LNG cargoes on the lucrative Asian spot market, whereas all of its gas is fully contracted.

…"We expect the government is also acutely aware that the GLNG project partners originally took a final investment decision with full knowledge they did not have enough gas to fill their LNG plant and it could put upward pressure on domestic gas prices, all those years ago."

Resources Minister Madeleine King may ultimately choose to share the potential shortfall pain across all three ventures, the broker said. It noted an additional 5 per cent of Queensland exports would need to be diverted, a modest burden if spread across projects, but much more material if applied just to GLNG.

"Arguments in favour of adjusting or removing the net contributor test include that GLNG has already chosen to reduce exports to minimum contract levels, restricting GLNG exports could violate contract commitments, and that QCLNG and APLNG have more flexibility and spot volumes to aid the market than GLNG does," Mr Kavonic said. "Overall, we expect the government will be looking for the domestic gas policy burden on Qld LNG projects to be shared, unlike the prevailing situation."

…The ADGSM was due to expire at the end of 2022 but Ms King announced earlier in July it would be extended to 2030 to "help secure ongoing gas supplies to the next decade".

…A price trigger may also be on the table. The Australian Chamber of Commerce & Industry is calling for its inclusion and for the ADGSM to be triggered immediately to offer relief for domestic gas customers.

"The ADGSM must ensure certainty of both supply and prices to households and commercial and industrial gas users," the ACCI said in a submission. "Therefore, in addition to the gas supply trigger, the ADGSM should also have a price trigger to ensure gas users are not exposed to exorbitantly high gas prices. It should also ensure domestic customers, particularly commercial and industrial users, have access to short and long-term supply contracts, on reasonable terms and at affordable prices."
The ADGSM absolutely requires a price trigger. It should be an absolute $7Gj. Do not link it to export net-back prices or it will solve nothing!
Whether this should apply to only GLNG or all is a fascinating question. As MB has exhaustively chronicled, it was Santos that most egregiously lied during the approvals process so the intuitive response is to hit it hardest.
However, there are a number of reasons to argue all three projects should pay:
The entire post-GFC investment phase was a bubble. They all over-invested. They all refused to co-operate and all duplicated capex. This is easily proven by the fact that, since they opened, all have written off tens of billions of asset value. Therefore, all misallocated capital and all should pony up now.
 The east coast gas shortfall may only require 5% reservation today to return prices to $7Gj but in ten years it will be 15% as Bass Strait gas dries up. All of the firms knew this when they invested so all implicitly planned to rort the domestic market: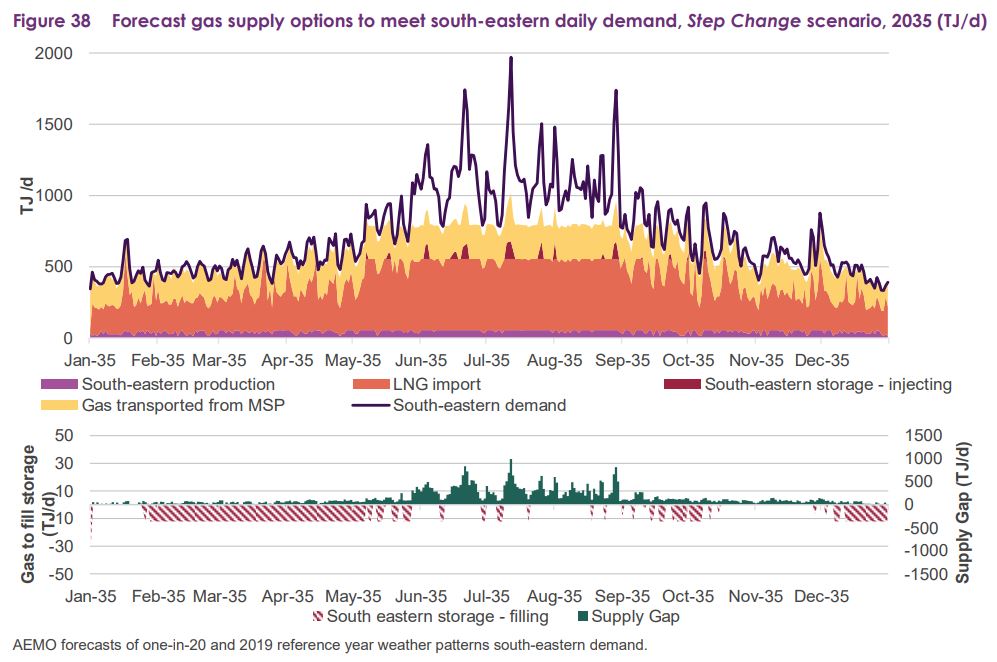 Santos' GLNG is the only one of the three JVs that has no Chinese partner. Between them, the three projects are shipping 71% of total exports to China. I don't know the split of who is sending most there but it is probably not GLNG.  Why should Aussie allies be punished more than Chinee SOEs for ravaging the east coast energy markets when it is China that is benefiting most?
All are war-profiteering so all should be stopped.
Finally, Santos is the only one paying any tax!
Apply $7Gj price-triggered reservation to all of Curtis Island and let them renegotiate their export contracts accordingly.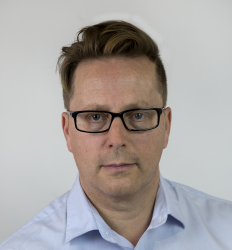 Latest posts by Houses and Holes
(see all)