The Chinese recovery had a few good weeks but it is in trouble again.
COVID being the first problem:

Mobility is lifting so expect more disease:

Still, activity is doing alright:

But, the second problem is worse. The Chinese property recovery was just a bit of pent-up demand. Now, sales have crashed again:

Spreads for developers are still going only one way:

Hence the need for MOAR stimmies in the form of debt for roads to nowhere:

But, what will it achieve in the face of crashed property revenues for local governments? BofA:
China's fiscal revenue slumped in April-May, amid lockdowns, tax relief, and falling land sales, raising doubts on the government's capability to pay for even basic public services. Such strains are particularly concerning during a year when policymakers depend primarily on fiscal measures to underpin economic growth.

We estimate that the shortfall between the actual consolidated fiscal revenue and the budgeted one will run at nearly RMB3.5tn this year. As a result, local governments are likely to face considerable challenges to make ends meet, especially in terms of general expenditure, and that calls for additional fiscal transfers from the central government.

Policymakers have responded by deploying future funds as well as adding quasi-fiscal support for infrastructure investment. The latest measures include issuing RMB300bn of policy bank bonds and raising policy bank credit quota by RMB800bn. The government is also considering to front load the issuance of RMB1.5tn local government special-purpose bonds to 2022 from 2023, according to Bloomberg.In our view, such measures will help narrow the revenue gap and maintain solid infrastructure investment growth, but can hardly cover the elevated pandemic-related expenses or fund an additional fiscal stimulus.

We believe the central government has room to leverage up further, to both support local government operation and prop up investment growth. The urgency of suchsupport is rising, given very weak business confidence and faltering property market.
I still expect the Chinese domestic demand recovery to badly disappoint and to be hit in due course by a trade shock as global recession takes hold.
Pantheon sums it well:
The challenges to Chinese growth persist. The property sector is plumbing new lows, with sales and starts similar to, or worse than, the Global Financial Crisis lows. No relief is yet in sight. Local governments have eased restrictions on home purchases, and some regulation around developer financing, but this fails to address the root of the problem. The Three Red Lines were the trigger for this crisis, and zero-Covid has exacerbated it, by squeezing household incomes. We see no respite this year.
Absent a big transfer of income to households by the central government, a property market revival will likely have to wait until the current financial stress has been dealt with, one way or another. Unfortunately, that means navigating further defaults. Problems are now spreading to state-backed developers, and conglomerates with interests beyond property, and cracks are beginning to appear in parts of the financial system. We expect some bank failures, or bailouts, before the year is out. Property-related losses will also weigh on efforts to boost bank credit provision, which is also hindered by weak private sector loan demand.
We expect no exit from zero-Covid until mid-2023, at the earliest. A key constraint on reopening is the low vaccination rate amongst the elderly, and available vaccination data suggest progress remains slow. The focus on Western versus Chinese vaccines is a red herring; both provide good protection against severe outcomes after three doses. The challenge is reaching the three doses required across enough of the population.
President Xi has reiterated the government's commitment to the growth target of 5.5%, despite mounting challenges and slowing growth. We are sceptical this can be achieved, though such a high profile promise creates upside risk to official data. Local governments are already struggling to meet existing pledges, banks are reluctant to lend, and the private sector is reluctant to borrow. The central government needs to step in as both buyer and borrower of last resort, creating physical and financial demand. But fiscal policy so far has focused on the supply side, with an aversion to debt.
Growth seems likely to fall short of the official target—we expect a decline, quarter-over-quarter, in Q2—but we expect an improvement in Q3. The economy will benefit from a reopening bounce as the country exits a bad Omicron wave. We also suspect a modest expansion of state bond issuance, amidst recognition of the shortcomings of current stimulus efforts. But policymakers still disagree over the correct prescription. We expect official full-year growth of 3.5% in 2022, but just 1.4% on our own estimate.
Looks right to me as a base case. Add global recession and it will be worse. CNY is going lower yet which means nothing in broader markets can stabilise.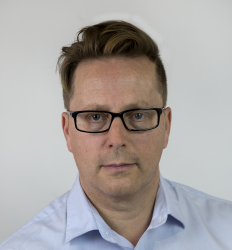 Latest posts by Houses and Holes
(see all)