While Albo's cowards are busy protecting a war-profiteering foreign energy cartel, it has fastened itself to household budgets like a foot-long leech to their flesh:
AGL Energy has slugged its NSW customers with a $300 annual increase in their power bills as the power giant passes on soaring costs in the national electricity market.

The energy retailer, the subject of fresh takeover speculation by former suitor Brookfield, said the new charges for households on variable contracts will kick in from August 1 in NSW, representing a 17.5 per cent increase on the prior year.

AGL's Queensland customers will cop a $275 or 18 per cent annual jump on average with South Australian bill rising by $155 annually or 8.4 per cent. Victorian households will fare better but can expect an $80 lift in their bills, up 5.6 per cent on the 2021-22 year.

Residential customers also face higher gas bills with Queensland households facing the biggest hike of $81 marking a 10.5 per cent increase, South Australia up $76 or 8.7 per cent and NSW $73 more annually or 8.8 per cent higher.
AGL is only responding to the wholesale electricity price shock driven by coal and gas prices. This is only the beginning. As household and business utility contracts roll off each quarter, the shocking price rises will continue for the next year and more until everybody is paying 100% more.
There is no sign that wholesale power prices are getting better. Since the AEMO resumed auctions in the power market, prices have only gone up: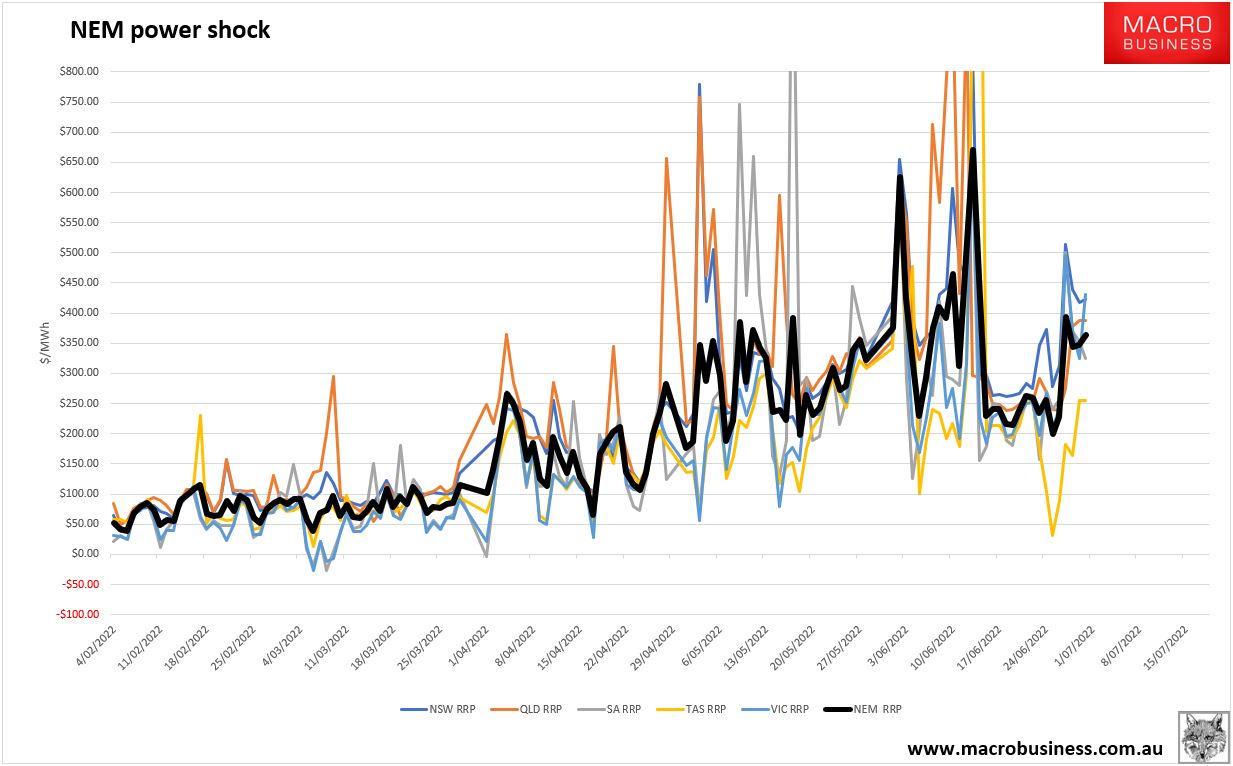 The cartel itself is serenely manipulating the media:
Gas will play a crucial role for decades as a stabliser for the electricity grid in a cleaner energy future, according to a new 30-year roadmap by the national energy market regulator.

The Australian Petroleum Production & Exploration Association (APPEA) today said the Australian Energy Market Operator (AEMO) had confirmed the long and enduring value of natural gas partnering with renewables with the release of its 2022 Integrated System Plan (ISP).

APPEA Acting Chief Executive Damian Dwyer said the Plan showed the key role of gas as the world decarbonises by citing the mid-2040s as a time when gas would back up electricity largely powered by renewable generation after the retirement of coal-fired power.
The failed regulator has its head up its arse. We need to urgently invest to fix the problem by 2050!
Australia must accelerate a move away from coal to renewables and storage and urgently sanction more than $10bn of transmission projects to escape the ongoing threat of blackouts and high power prices amid a national ­energy crisis.

The Australian Energy Market Operator, which runs the ­national electricity network, said the country was undergoing a "complex, rapid and irreversible" change to its energy system that would need a nine-fold increase in wind and solar capacity by 2050 to meet the nation's net-zero emissions targets.
Meanwhile, the real crisis, which is gas and coal prices, is actually getting worse as Russia strangles Europe. Deutsche Bank:
We are becoming increasingly concerned about the unfolding energy situation in Germany. Two weeks ago, Russia reduced Nordstream gas flows by 60% on the back of an alleged disruption over Siemens part supplies (chart 1). While the immediate availability of gas in Germany is not an issue, the energy market is starting to price a risk of a complete disruption to gas supplies for winter. Year-ahead natural gas prices are making fresh record highs (chart 2). Most concerning however, is the skyrocketing price of electricity. Prices for 2023 delivery have also soared to all-time highs and have now tripled from the start of the year (chart 3). French and Italian electricity prices are similarly soaring. The share price of Germany's largest utility gas consumer has dropped to record lows (chart 4).

Our underlying assumption so far this year has been that gas supplies to Europe would continue. The Nordstream pipeline is set to shut for ten days during July 11-21 for regular maintenance and press reporting is suggesting that authorities are attempting to find a solution on sanctions restrictions to move gas turbine components back to Russia. The German government is stating that disruptions are politically motivated and there are risks supply may be completely shut off.

If the gas shutoff is not resolved in coming weeks we worry this will lead to a broadening out of energy disruption with material upfront effects on economic growth, and of course much higher inflation. Beyond the market's worries about slower global growth in recent months, what is unfolding in Europe in recent days is a fresh big negative supply shock. This will clearly make the ECB's job more difficult and their reaction function ambivalent. But as far as the EUR/USD exchange rate goes, it would provide clear downside. Not only would the energy import bill rise due to even higher prices, but it would raise the risk of an imminent German recession on the back of energy rationing. Our EUR/USD forecasts imply a range-bound euro over the summer months. We worry that the energy situation is providing clear downside risks.
Do Albo's cowards really want Australia to be sucked into this European maelstrom of war profiteering inflation, falling house prices and recession? Even though we dig up coal and gas virtually for free down the road?
Albo's cowards MUST install domestic reservation, an export levy benchmarked to pre-Ukraine prices or super-profits taxes URGENTLY or the RBA will be forced to pointlessly crash the economy in the NEXT FEW MONTHS.
I can think of no better way to get tossed out of power ASAP.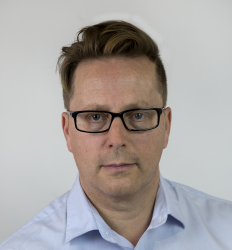 Latest posts by Houses and Holes
(see all)