Nomura's Charlie McElligott has a nice wrap of equities markets:
Everybody wants Bonds, as the regime has clearly shifted away from 'inflation upside' towards total fixation on 'downside growth'; it's HFs covering and turning tactically long,real money adding long-end duration, and CTA Trend getting stopped-out on legacy shorts in beaucoup size (~$50B covered over the past 1m)
And I'm all about it, where we've been pretty consistently messaging market signals of "recession" pricing well ahead of the data turn-down for months—HOWEVER, the disconnect I continue to have with markets is about whether STIRs traders have the eye-wateringly fast "Fed dovish pivot" in Fed policy timed correctly thereafter
As stated last week, the magnitude and trending velocity of the "sticky inflation" problem is the rub here, as despite the current "peak inflation" potentials (I've heard that before), we remain nowhere near a "clear and convincing" directional shift back towards 2% target, which in-turn removes the Fed's "timing optionality" of a "pivot" until a date which I believe comes much later than most market participants "want" to see
In other words, how can the Fed possibly begin to signal any sort of approaching "easing" when headline CPI sits at 9.1%, versus "tight" labor markets, with the unemployment rate at 3.6% and NFP's consistently printing over +400k of job adds a month…while wages are still growing, with Atlanta Fed Wage Growth Tracker at all-time highs of 6.7%…and recent consumer nominal spending data remaining "strong like bull"?
For this reason, I think tomorrow that you're going to hear a pretty "on message" hawkishness from the Fed statement tomorrow which extends a prolongued anduncomfortable "tension" for the Equities market, which is instead clamoring for a sped-up resumption of the old "QE" muscle memory, based around this recent confidence in areturn to the dreaded "bad is good" regime
In the meantime, Equities refuse to sell-off on a lot of macro and earnings "bad news" and instead, have meaningfully rallied over the past week to the consternation ofeverybody who thought it would be this quarter where we'd see the "negative revisions" impulse kick-off as catalyst for the valuation cleanse and next leg-down for Stocks
So the "mechanicals" are squeezing—we estimate CTA Trend has covered ~+44.2B of Global Equities futures over the past 2 weeks, while Vol Control looks increasingly set totake the "buy" baton in coming-weeks, as the 3m trailing rVol window should collapse under itself (was near 30 / 100%ile a few days ago…now 28.9 and down to 95.8%ile), as anumber of large "Vol outlier" days from late Apr / early May will continue dropping-out of sample–upwards of $10-13B the next 2w, closer to $20-30B over the next month
This has accordingly then increased the collective pucker for funds who simply aren't there for a rally (bearish positioning and sentiment) which then further extends the grab into upside, as expressed by the persistent bid to index Call Skew, with no demand for downside / crash down
Further frustrating those looking for an escalation of Equities downside / resumption of larger price swings is that collapse in iVol / rally in Spot has seen Dealers back into "zero /neutral Gamma" territory, which then acts to further stabilize the market, insulating us as evidenced by yesterday's smallest range in Spooz seen YTD
And most glaringly, as downside hedges have been bled to death over the past month, we estimate upwards of +$415B of Net $Delta being added over the past month in defacto "short squeeze" pain for bears—as the old "over-hedged" positioning regime gets washed-out
Sounds right to me. The Market Ear has more:
SPX – still not getting excited
SPX reversed on the huge 4k resistance and is back to the 50 day moving average. Our general take remains intact. This market lacks new direction and there is no new trend. Resistance around the 4k level. Big support down at 3750. Trade the range until we break out, either way…
Refinitiv

VVIX remains "unimpressed"
The VIX of VIX refuses catching any bids, despite the VIX moving somewhat higher. VVIX will only catch some "serious" bids when skew picks up, but the depressed state of skew continues for now as people refuse paying up for downside protection.
Refinitiv

4k matters
SPX 4000 is the pin strike to watch. Spotgamma writes: "…our view is that the ~5% rally off of July OPEX has primarily been short covering (puts decaying, IV dropping) and therefore markets are inherently stable underneath. A rejection off of 4000 with some Fed disappointment slips markets back into a negative gamma feedback loop, which reinvigorates volatility."
Spotgamma

Why are we not cratering…?
With earnings sentiment (that is number of analyst cuts, not the overall magnitude) crashing (chart), with there generally being much more bad news than good news and with macro still feeling awful….one would have expected equities to be back at / finding new lows. Is this a "climb the wall of worry market" or is it just a normal squeeze that does not care about fundamentals or was "real consensus" for everything much lower….?
FactSet

Horrible internet
What lead us higher continues trading awfully bad. Internet, FDN, remains a huge laggard. Note the relatively muted FDN vs SPX.
Refinitiv

PMI headache
The contracting PMI is particularly worrisome, mostly given its correlation to EPS revisions. Sub-45 tends to be the recessionary level for PMIs, and on average when PMI is sub-45, you see a 12% earnings decline (EPS data since 1990).
I remain bearish as the Fed continues its attack on the US consumer and massive inventories threaten to unwind into a China trade shock as it wrestles with COVID and its property busts, while Europe crashes into recession.
As for local stocks, they are roos in the headlights as RBA tightening works twice as fast and three times more effectively on variable rate mortgages.
Nasty global recession ahead and a worse one at home.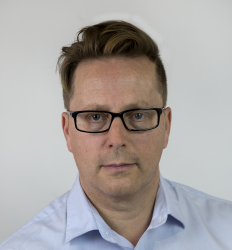 Latest posts by Houses and Holes
(see all)