CoreLogic reported that Australian rents grew by 9.5% in the year to June 2022 – the highest rate of growth since December 2007 when Australia was importing a record number of migrants.
Moreover, with immigration returning, unit rents are now growing faster than houses in Sydney and Melbourne:
"Such strong rental conditions through the current cycle have occurred largely in the absence of overseas migration, although the reopening of international borders is likely now adding further upwards pressure on rental demand," Mr Lawless said.

"A reduction in average household size through the pandemic helps to explain such high rental demand during a time of closed international borders. Additionally, overall rental supply has probably been negatively impacted by the long running downturn in investment activity between 2015 and 2021."

The trend in unit rents has turned around remarkably over the past year, after falling sharply in some cities early in the pandemic. Sydney and Melbourne unit rents are now rising substantially faster than house rents, with tenants taking advantage of more affordable medium to high density rental options.

With rental markets expected to remain tight, it's likely rents will continue to outpace growth in housing values…
Rental stock has been tightening at the national level since September 2020. The flow of new rental listings is rising but remains more around 15% below the previous five year average, whereas total rental listings are 35% below average:
With rental supply so tight, vacancy rates have tanked to record lows, led by the regions:
As shown above, the capital city vacancy rate in May (1.3%) was tracking at less than half the decade average (2.9%). The situation is even worse across the regions, where the vacancy rate in May (1.0%) was tracking at less than one-third of the decade average (3.5%).
The surge in rents will also have ramifications for Australia's inflation given the ABS rental series – measured as part of the CPI – rose by only 1.0% in the year to March 2022. This rental increase was less than one-fifth the rate of headline inflation (5.1%):
The ABS measures rents currently being paid across the market, whereas CoreLogic and the other private data providers measure newly signed rents.
Therefore, when the ABS eventually updates their rental series with the actual market, rents will lift sharply and add to the nation's inflationary pressures.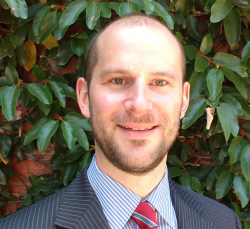 Latest posts by Unconventional Economist
(see all)