AMP Capital's chief economist, Shane Oliver, believes that further aggressive rate hikes from the Reserve Bank of Australia (RBA) could drive dwelling values nationally down by 20%.
"We're just at the beginning of interest rate rises, so there's more to come, which means more falls in prices," Dr Oliver said.

"Buyers' capacity to pay is dwindling rapidly, at the same time confidence is collapsing as a result of higher interest rates talk. As property prices start falling, it feeds on itself. So, we've got falling prices feeding weak demand."
It is worth remembering that the RBA's own modelling estimates "that a 200-basis-point increase in interest rates from current levels would lower real housing prices by around 15 per cent over a two-year period". This suggests that if the median economists' forecast of a 2.85% peak official cash rate (OCR) comes into effect, then real Australian dwelling values would suffer a peak-to-trough price fall of around 20%.
The futures market's forecast of a 3.5% peak OCR would drive real housing prices down by around 25% in real terms under the RBA's modelling.
Ultimately, how far Australian house prices fall will depend on the RBA's tightening.
I personally can't see the RBA hiking much above 2% for the simple reason that Australians are so heavily indebted and sensitive to rate rises. I also believe that an OCR of 2% would be highly contractionary, and we will probably see the RBA cutting rates in the second half of next year in response to heavy house price falls, a stumbling economy, and moderating inflation.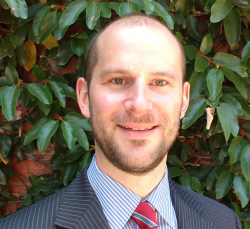 Latest posts by Unconventional Economist
(see all)