Competition from mobile broadband is a growing threat to Australia's National Broadband Network (NBN).
Telstra, Optus and TPG have each introduced fast, cost effective Fixed Wireless Access 5G broadband, which is capable of delivering high data transfer speeds and low latency.
5G has already stolen significant market share from New Zealand's far superior NBN-equivalent infrastructure "Spark". The same is happening in Australia with Telcos ramping up sales of their own 5G products, which they claim are faster and cheaper than the NBN:
More than a quarter of Australians consider their phone and internet costs to be unaffordable… and retailers are now increasingly pushing wireless 5G plans which in many cases are superior – and less expensive – than those offered by NBN…

In May TPG's subsidiary brands launched a new $60 per month 5G home internet service that the telco said offers superior value compared to NBN's 50 megabit per second plans…

Since launching its 4G and 5G home broadband services last year, it has signed up more than 110,000 customers nationally…

Two out of three customers switching across to TPG's fixed wireless services are former NBN customers, and the telco expects over the long term that about 20 per cent of its customer base will take up wireless NBN alternatives.
The mass exodus from the NBN will likely worsen given the NBN Co's submission to the ACCC, whereby it wants to lock in price rises until 2040, and double the price of entry-tier plans over the next decade. NBN Co argues that it needs to lift prices to recoup the costs of building and upgrading the network.
The NBN is now expected to cost taxpayers and private financiers a total of $57 billion from 2024, which is nearly double the original cost estimate of $29.5 billion proposed by the former Coalition government.
Given NBN Co's massive fixed costs, it needs almost every Australian household to sign up if it is to remain solvent.
So if a significant share of households instead leave the NBN for 5G wireless, then these fixed costs will be spread over a smaller subscriber base, resulting in further price escalation and then more households ditching the NBN for cheaper alternatives.
If this switching process takes hold, then NBN Co faces the prospect of a 'death spiral' of falling subscriber numbers amid rising costs.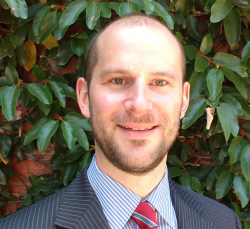 Latest posts by Unconventional Economist
(see all)