Independent economist Tony Alexander's latest monthly Spending Plans Survey for New Zealand shows that a record net 27% of the near 1,000 respondents plan on cutting consumption spending over the next 3 to 6 months – a sharp turnaround from late 2021 when there was a net 17% positive:
Tony Alexander explained that "household budgets are being pressured by the hike in the cost of living, rising mortgage rates, falling asset wealth, and crunched profits for business owners hit by shortages of staff and materials".
Kiwi's confidence about the future has also plummeted after the Reserve Bank commenced its rate hiking cycle and house prices began to fall, with "a net 29% pessimistic compared with a net 20% optimistic at the end of 2020 and 5% pessimistic at the end of 2021":
The survey shows that Kiwis plan to spend more on groceries – out of necessity as costs rise – but will cut back on discretionary spending like eating out, household renovations, household durables, and clothing:
A net 17% plan spending more on groceries – clearly out of necessity. Strong reductions are planned for spending on eating out… A record net 36% of people plan to reduce their spending on eating out…

For the third month in a row we have recorded net negative intentions of spending more on home renovations…

A net 13% of people plan spending less on motor vehicles. This is almost as bad as during the early days of the pandemic before the flush of money effect kicked in…

For spending on furniture and appliances things are much worse than back then even…

Plans for buying clothes and shoes have weakened anew…
Housing indicators have also deteriorated, with a record net 4.5% of people saying they plan cutting spending on a new (or existing) house to live in:
These results align with the collapse in New Zealand's consumer confidence index to recessionary levels, with consumers particularly concerned about current and future economic conditions:
The collapse in consumer confidence is especially pertinent given its strong historical correlation with household consumption – the New Zealand economy's biggest driver. Where household consumption goes, the economy generally follows:
Clearly, the Reserve Bank's aggressive rate hikes are having a marked impact on consumers and the housing market.
The Reserve Bank needs to tread carefully on rates, otherwise it will plunge the New Zealand economy into recession.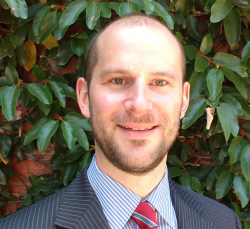 Latest posts by Unconventional Economist
(see all)