Futures markets continue to forecast further aggressive interest rate rises from the Reserve Bank of Australia (RBA).
At market close yesterday, the market was still tipping the official cash rate (OCR) to climb to 3.0% by December and to 3.5% by June 2023:
If true, this would see Australia's average discount variable mortgage rate climb to 6.9% by June 2023 – exactly double its April pre-tightening level of 3.45%:
In yesterday's interest rate decision, RBA governor Phil Lowe took a veiled swipe at markets, suggesting the RBA won't hike rates as aggressively as they are projecting.
Specifically, the RBA noted that "medium-term inflation expectations remain well anchored" and that "inflation is forecast to peak later this year and then decline back towards the 2–3 per cent range next year". This suggests the RBA is not on a crusade to hasten a drop in the rate of inflation at all costs and that aggressive rate hikes probably won't be required down the track.
There was also an acknowledgement that "household budgets are under pressure from higher prices and higher interest rates" and that "housing prices have also declined in some markets over recent months".  The RBA then stated that "the Board will be paying close attention to these various influences on household spending as it assesses the appropriate setting of monetary policy".
Overall, the RBA signaled that it is not on a pre-determined path on interest rates and will pragmatically assess the data as it comes.
I am surprised that the futures market did not significantly downgrade its OCR forecasts in light of these comments. Because the way they read, the RBA will stop well short of the market's bullish forecasts.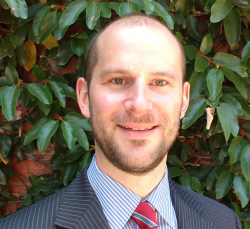 Latest posts by Unconventional Economist
(see all)