The surge in Australian house prices over the pandemic increased the value of Australia's stock to around $10 trillion, pushing total housing assets to an all-time high 6.6 times household income – up from 5.1 times income immediately before the pandemic:
According to CoreLogic, this boom in values drove housing's share of household wealth to an equal high 58%, up from around 52% in early 2019:
Australian house values are obviously now falling following the commencement of the Reserve Bank of Australia's (RBA) interest rate tightening cycle in May. Values across the combined capital cities fell by 0.8% over the June quarter, driven by Sydney and Melbourne, whereas regional price growth slowed rapidly to 2.0%:
As the RBA continues to hike interest rates, falls will likely accelerate across Sydney and Melbourne as well as spread to the other capital city and regional markets. As explained today by Tim Lawless at CoreLogic:
"Considering inflation is likely to remain stubbornly high for some time, and interest rates are expected to rise substantially in response, it's likely the rate of decline in housing values will continue to gather steam and become more widespread"…

"Australia's housing market outlook is becoming increasingly skewed to the downside, with the trajectory of housing values heavily dependent on the path interest rates take".
In its latest Financial Stability Review, the RBA estimated "that a 200-basis-point increase in interest rates from current levels would lower real housing prices by around 15 per cent over a two-year period".
Thus, with economists tipping an official cash rate (OCR) of 2.5% by mid next year, and the futures market now tipping an OCR of 3.6%, Australian house prices are staring at hefty price falls of between 20% and 25%, according to the RBA's modelling.
Falls of this magnitude would wipe trillions of dollars of housing wealth from Australians' balance sheets.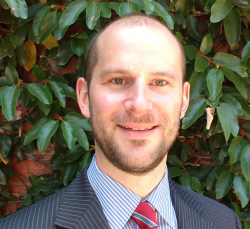 Latest posts by Unconventional Economist
(see all)