Pity the poor Australian home buyers who went out and borrowed to the hilt based on the Reserve Bank of Australia's (RBA) 2020-21 guidance that they would not lift interest rates until 2024.
As shown in the next chart, a whopping $145 billion worth of mortgages were originated at a debt-to-income (DTI) ratio of six or above over the four quarters to March 2022:
Many of these borrowers would have taken out fixed mortgages at rock bottom rates of around 2%:
Mortgage rates have already risen sharply, meaning that fixed rate borrowers that took out cheap mortgages over the pandemic are already facing more than a doubling of rates when it comes time to refinance:
To illustrate, the next table illustrates the difference in mortgage repayments between a borrower paying an interest rate of 2.1% (the pandemic low average fixed rate) and the current discount variable mortgage rate of 4.7%: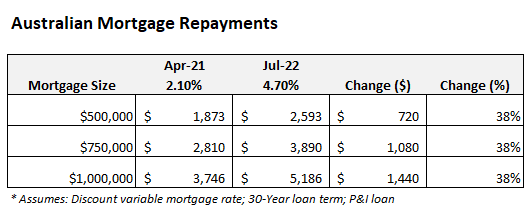 Fixed rate borrowers are already facing a 38% lift in repayments when it comes time to refinance – a figure that will only rise as the RBA hikes rates.
The AFR's latest survey of 31 economists revealed a median forecast for the official cash rate of 2.35% by December and a peak of 2.85% by mid next year. If true, then the average discount variable mortgage rate would lift to 6.2% by June 2023. In turn, a borrower rolling off a 2.1% fixed rate mortgage which face a 63% lift in repayments: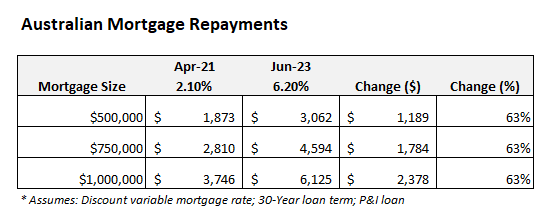 According to CBA analysis, around $500 billion worth of fixed rate mortgages are due to refinance across Australia by the end of 2023.
Thus, a significant chunk of Australia's mortgage market are facing a crippling rise in mortgage repayments, which will push many into severe financial stress and weigh heavily on consumption spending.
The fixed rate mortgage cliff is another reason why the RBA won't lift rates as much as economists nor the markets are forecasting. Monetary conditions will tighten even without further action from the RBA.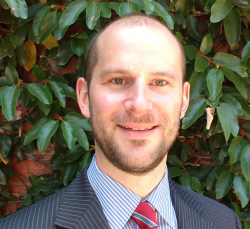 Latest posts by Unconventional Economist
(see all)