CoreLogic has released its June house price results for New Zealand, with dwelling values nationally recording their fastest quarterly decline since February 2009 following three consecutive 0.8% monthly declines:
The national measure of property values fell a further -0.8% in June, completing a hat-trick of months at the same rate of decline (-0.8% in both April and May). The quarterly fall of -2.3% is the biggest drop over a three month period since February 2009, which is just prior to when the market bottomed out (at an average value of $372,681 in March 2009) following the Global Financial Crisis (GFC).
As shown above, the largest quarterly declines in values were recorded in Auckland (-4.9%) and Wellington (-4.7%).
Commenting on the result, CoreLogic NZ Head of Research, Nick Goodall, noted that the housing market is facing more dangerous conditions than in the late 2000s:
"While the economic and lending environments are remarkably different between 2008 and 2022, housing affordability is more thinly stretched, and interest rates are rising, not falling like in the late 2000s. Under these circumstances it is difficult to foresee any respite for falling house prices in the near term".

"Affordability constraints coupled with higher interest rates and tighter lending conditions are likely to keep a lid on housing demand over the coming months and probably until interest rates start to fall again. Although a drop in housing prices will support an improvement in affordability, higher mortgage costs and stricter lending policies will probably outweigh the renewed affordability advantage."
Indeed, mortgage rates have risen sharply across the spectrum, as illustrated in the next chart: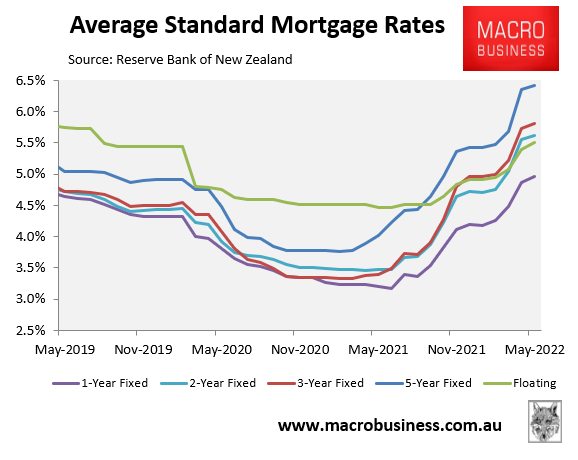 New Zealand's housing indicators are also wall-to-wall bearish.
Given the Reserve Bank's 'forward track' guidance tipped that the official cash rate will rise from its current level of 2.0% to 3.9% by June 2023, heavy house price falls seem inevitable.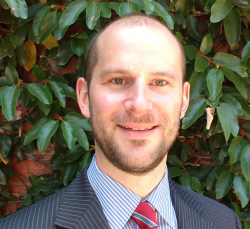 Latest posts by Unconventional Economist
(see all)