Melbourne's $10 billion airport rail project will reportedly commence construction this year following the belated release of the project's business case:
Global construction giants have been short-listed to build two key sections of the $10 billion Melbourne Airport Rail Link – including the Tullamarine station.

Federal and State infrastructure ministers have lauded progress being made on the mega project, which means early works can begin later this year.

Before then, a business case backing the link is expected to be released, after it was recently finalised and sent to the federal government…

The shortlisted bidders have been announced despite an ongoing dispute between the state government and the airport about whether a station should be elevated or built below ground…

Passengers have been promised services at least every 10 minutes, with 30-minute trips between the heart of the CBD and the airport.
The lack of business case is a giant red flag. This $10 billion project should have been first subjected to a rigorous business case and cost-benefit analysis before funding was committed, not after the fact. That the reverse is true shows just how busted Australia's infrastructure system is.
Since the project would stop at existing stations, airport trains would compete with the existing congested commuter network, making them both slow and crowded.
Meanwhile, the existing SkyBus service – which costs taxpayers nothing – already achieves similar travel times at a similar projected ticket cost.
Other than tourists and those living in the CBD, I cannot envisage many locals actually using an airport rail link. Why? Because they would still need to get to the CBD, where the cost of parking is equally exorbitant as the airport. This means passengers would either have to carry luggage on the public transport network, or catch a cab. In which case, why not just go directly to the airport and avoid the changeover hassles?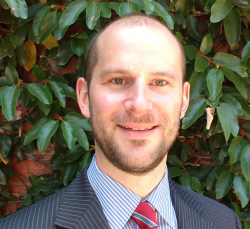 Latest posts by Unconventional Economist
(see all)