Financial markets have gotten even more bullish on Australian interest rates, now tipping the Reserve Bank of Australia (RBA) to lift the official cash rate (OCR) to 3.45% by December before peaking at 3.75% by March 2023:
If true, this would lift Australia's average discount variable mortgage rate to 6.8% by December and 7.1% by March 2023, assuming any increase in the OCR is passed onto mortgage holders.
This would mean that by December, Australia's average discount variable mortgage rate will have basically doubled in only seven months from its level at the end of April before the RBA commenced its rate tightening cycle:
In turn, it would constitute the biggest lift in mortgage repayments in Australia's history, with principal and interest mortgage repayments jumping by 46% by December from their level in April:
For a household with a $500,000 variable rate mortgage, this would represent an increase in repayments of $1,028 per month ($12,336 a year), whereas a borrower with a $1,000,000 mortgage would pay an extra $2,057 a month in repayments ($24,684 a year).
The impact on household finances would be devastating, pushing many into severe financial stress and forcing many households to cut their spending. This, in turn, would smash the economy, given household consumption is the biggest driver of growth.
House prices would also fall sharply. Under the RBA's own modelling, "a 200-basis-point increase in interest rates from current levels would lower real housing prices by around 15% over a two-year period".
Therefore, the market's OCR projection would cause real Australian house prices to crash by around 25%, according to the RBA modelling.
Let's hope the RBA does not follow the OCR path set by the futures market. Because if it does, household consumption and house prices will collapse, plunging the Australian economy into an unnecessary recession. And for what?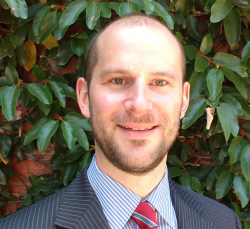 Latest posts by Unconventional Economist
(see all)