The 'Big Australia' immigration shills continue to pile pressure on the Albanese Government to throw open Australia's border, this time calling for an abolition of skilled occupation lists, reductions in visa fees, and the easing of bureaucratic processes surrounding immigration:
"Occupation lists need to go, they do not work," Grattan Institute economic policy program director, Brendan Coates, says. "No one has been able to define how to calculate a skills shortage in a structured way using data."

"Skilled occupation lists are probably on their way out," concurs Gabriela D'Souza, senior economist for the Committee for Economic Development of Australia…

Businesses across the spectrum have been crying out for wholesale immigration reform as unemployment bottoms out at 3.9 per cent, and the absence of approximately 400,000 working holiday-makers and international students hits the hospitality, tourism and agricultural sectors the hardest.

"Where businesses are trying to turn a corner after the pandemic, they are facing roadblocks with staff shortages and prolonged processing times," immigration lawyer Alan Rigas says…

Immigration Minister Andrew Giles has indicated that clearing the visa backlog and supporting mobility for international workers is a top priority…

But Coates says fixing processing times is only the tip of the iceberg. "That should be the first priority for government. But there's a lot more to do after that," he says.

Rigas agrees. He says Australia's immigration system is one of the most complex in the world… "A lot could be done to simplify the system and provide certainty around pathways to permanent residency," Rigas says.
I agree that the occupation lists that govern which industries can receive skilled visas are sub-optimal. They are generally clunky, out-of-date and unresponsive.
However, skilled visas should not be opened up to all occupations without first lifting the Temporary Skilled Migrant Income Threshold (TSMIT) from its current appallingly low level of $53,900. This TSMIT is $29,100 below the median Australian full-time salary of $83,000, which is pulled down by unskilled workers.
Thus, the federal government should first set the TSMIT 10% above the median full-time salary and then let businesses have at it.
Setting the TSMIT at this level, rather than the current level of $53,900, would ensure that businesses only hire migrant workers to fill genuinely skilled professions.
By raising the quality bar, these reforms would also reduce immigration flows, which is what Australians want, while maximising benefits to the economy and federal budget.
As usual, there was zero mention of lifting the TSMIT in The AFR's latest spruik piece.
We all know The AFR and business groups would never support lifting the TSMIT to a genuinely skilled level as it would undermine their true motivation of suppressing wages to maximise profits.
They instead want an expansion of the pre-COVID mass immigration model, which as Alan Kohler explained was "largely an industrial strategy designed to suppress wages and to protect the project they had to crush unions".
Basically, the business lobby wants Australia's immigration system to deliver them WorkChoices 2.0.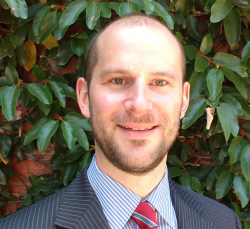 Latest posts by Unconventional Economist
(see all)