Coolabah Capital's Chris Joye has provided an update at LiveWire, which shows that Sydney's dwelling values are now crashing at a 22% annual pace, whereas Melbourne's are crashing at a 15% pace.
These heavy falls coincide with the Reserve Bank of Australia's (RBA) first 0.25% interest rate rise in early May, which was then followed with two consecutive 'double' 0.5% hikes in June and July, which took the official cash rate to 1.35%.
According to Joye:
Since it is clear the first RBA hike broke the Aussie housing market with a striking structural acceleration in house price declines (see grey shaded line in the chart below), I have added in a new line in the embedded table that displays the annual pace of house price losses since 4 May 2022 (ie, the day of the first RBA hike). Over this period, which is almost one quarter's worth of data, Sydney house prices have been falling at a stunning 22.2% annual rate. Melbourne is not far behind with annualised losses of 15.4%. Across the five biggest capital cities, dwelling values are shrinking at a 13.1% annual rate.

My second chart below shows the quarterly (or 3 monthly) annualised rate of house price growth across Sydney, Melbourne, and the 5 largest capital cities since October last year. What you can see is a very clear acceleration in the rate of Aussie house price falls: and there is no end yet in sight.

With the RBA set to hike at least another 50 basis points in August, it will have imposed an unprecedented 175 basis points of hikes on borrowers since the start of May (or effectively over the last 3 months). This will only further exacerbate what will doubtless be the greatest Aussie housing crash in history, which we first forecast back in October 2021.
Over the past two weeks we have witnessed both ANZ and Westpac aggressively lift their interest rate forecasts. Both now tip Australia's OCR to rise above 3% by year's end, which is broadly in line with the futures market's 3.35% OCR forecast by December.
If these forecasts come to fruition, it will see Australia's average discount variable mortgage rate climb to around 6.7%, which is nearly double its level of 3.45% in April 2022.
Interest rate hikes of this magnitude would deliver the biggest house price crash in living memory and risks driving the economy into an unnecessary recession.
The RBA needs to take a cautious approach to rate hikes, not the lunatic "lift until something breaks" path that it seems hell bent on pursuing.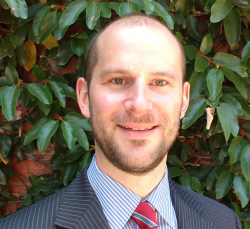 Latest posts by Unconventional Economist
(see all)