Transport experts have called for Dan Andrews' Suburban Rail Loop – a 90 kilometre orbital rail system that would run underground between Cheltenham and Werribee at a cost of up to $120 billion – to be scrapped.
They are concerned that the obscene costs and resources consumed by the project risks "monopolising public transport spending for decades and delaying other more urgent and beneficial infrastructure":
A growing chorus of transport experts is urging the Andrews government to rethink the Suburban Rail Loop. Infrastructure Victoria and local councils say Melbourne desperately needs a third tunnel – the long-anticipated Melbourne Metro 2.

Rail Futures president John Hearsch said: "We're saying to the government, slow [Suburban Rail Loop] down – it doesn't have the urgency that these projects do. What we're proposing is something that has been badly needed for a long time"…

Professor Jago Dodson, director of RMIT University's Centre for Urban Research… said the bigger problem was that Victoria's planning process to decide what infrastructure the state needed had broken down, with the government failing its obligation to develop a comprehensive transport plan for Melbourne.

"Had we gone through the proper planning process that is expected … that would be the point at which all these questions could be debated and deliberated on," he said…

Infrastructure Victoria – an independent body that advises on the state's future infrastructure needs – did not assess the rail loop because the government announced it in 2018 as the project it was committed to build.
This entire project was back-to-front to begin with and is a textbook example of everything that is wrong with infrastructure provision in this country.
Standard due process would have required a proper cost-benefit analysis to have been undertaken before the project was approved and then announced. Instead, the project was announced first to give the Labor Government a shock-and-awe 'announceable' in the run-up to the State Election amid voter concerns about excessive population growth, as well as giving the appearance that the Government had the situation under control.
This project was never submitted for assessment by Infrastructure Australia or Infrastructure Victoria. There was no business case conducted before its announcement. And Victoria's transport department wasn't even told about the plan for fear that it would attempt to block the project from within government.
Then the project received a rubbery 'benefit-to-cost ratio' that was produced years later based on creative accounting to inflate the project's worth.
Little wonder then that Inside Story's Tim Colebatch labelled the Suburban Rail Loop "the worst transport project Melbourne has ever seen… Tunnels eat money, and the demand for this one is likely to be small… Building the Suburban Rail Loop means the government will not have the resources to take up other, more urgent projects".
The suburban rail loop also highlights another hidden cost of mass immigration. The project has been created to ameliorate the impact of Melbourne nearly doubling in size to "a population of nine million by 2056, the size of London today" – something few Melburnians actually want.
Sadly, because a state Labor Government has concocted the boondoggle, Albanese is happy to throw taxpayer money at it.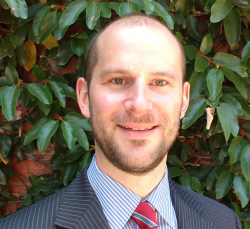 Latest posts by Unconventional Economist
(see all)