In May, former Labor leader and shadow minister for the NDIS and government services, Bill Shorten, admitted that Australia's stunning jobs market – the best in generations – has been driven by the collapse in immigration over the pandemic:
Rafael Epstein: We do have a remarkable number today: the lowest unemployment rate since 1974… Do the government get any credit for that?

Bill Shorten: I'm pleased that people are finding work… But I think a big driver of the current numbers though is the fact that we don't have a lot of visa workers coming into Australia because of COVID. So, do I think this is all the government's economic genius? No I don't.
Yesterday, former Labor Minister and economist, Craig Emerson, penned an article in The AFR admitting that "low immigration" is behind Australia's tight jobs market and "wage pressures":
True, job vacancies are so large that there is now only 1.1 unemployed person for every job vacancy. Wages pressures are due mainly to low immigration levels, which are temporary, not structural.
It's good to see Labor stalwarts admit that low immigration has been good for Australian workers, creating the best labour market in generations. Although it is a shame that Bill Shorten didn't run the same line when he was Opposition Leader.
The bigger question is why Labor and the unions have not shouted this from the rooftops, especially given lower immigration is overwhelmingly supported by the Australian voting public?
I put the answer down to two factors. 1) Labor is concerned that wokesters like the Guardian and ABC will accuse it of xenophobia and racism if it dare support historical levels of immigration. 2) Labor is captured by the same business, property and edu-migration lobbies that have captured the Coalition.
Whatever the case, we should all expect the Albanese Government to open the floodgates and fully embrace the 'Big Australia' mass immigration policy. It's latest commentary all but confirms it:
Skills Minister Brendan O'Connor says he supports bringing in more overseas workers to help fill ­immediate job vacancies in key parts of the economy, ahead of a longer-term fix of training Australians in growth industries, ­including blue-collar trades, IT and healthcare.

The government is trying to ­address blowout in processing times of short-term visas, and is likely to consider increasing the 160,000 permanent migration cap.
Australian workers be damned.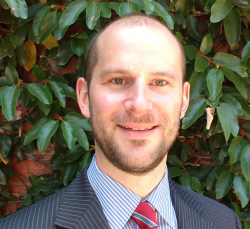 Latest posts by Unconventional Economist
(see all)