Goldman reports that Chinese household consumption slowed in Q1, and will very likely slow further in Q2. Given OMICRON is likely to rebound, and property sales will come off again, China's economy is facing growing headwinds:
Sluggish consumption growth in Q1 and further weakening in Q2
According to the NBS household surveys, household consumption per capita grew 6.9% yoy in Q1 this year, slower than 8.6% yoy in Q4 2021. The deceleration of consumption growth appears relatively broad-based, with food and clothing consumption contributing the most to the deceleration. Going into Q2, the resurgence of Covid took a heavy toll on consumption growth – goods consumption indicators such as NBS goods retail sales and the GS goods consumption tracker (which captures large department store sales) fell further and showed double-digit year-over-year declines.

Labor market stress and slower households' cash flow growth
Labor market stress increased in April with surveyed unemployment rates surging to close to record high levels. Surveyed unemployment rates moderated in May as activity growth rebounded. Despite the recent recovery, urban worker average working hours per week, which we found to be closely correlated with wage growth measures such as the Cheung Kong Graduate School of Business (CKGSB) Business Conditions Index (BCI) labor cost sub-index, showed that the labor market remained weak and suggested that wage growth might stay sluggish in the near term.

The sluggish wage growth is likely to weigh on households' cash flow, which according to our previous analysis, is the dominant driver for consumption growth. We measure ash flow as household income plus consumer credit, minus debt services burden. According to our estimate, household total cash flows rose 3.4%yoy in Q1 2022, slower than +9.7%yoy in full-year 2021. While disposable income grew 6.4% yoy, households reduced their leverage in Q1 and thus consumer credit growth was negative which reduced overall households' cash flow in the first quarter.

Property related consumption being soft
The direct transmission from property prices to consumption has been less straight-forward in recent years, however, weaker property completions could slow moving-in related consumption… We could see smaller drag on overall household consumption should
housing completions turn less negative in year-over-year terms as our property team expect, though the help to overall consumption could be small (less than 0.1pp)…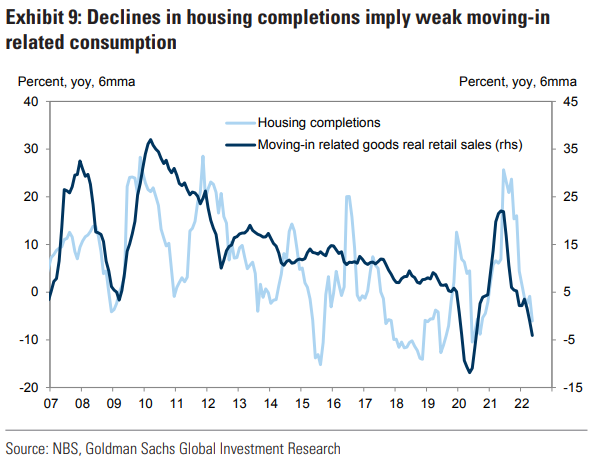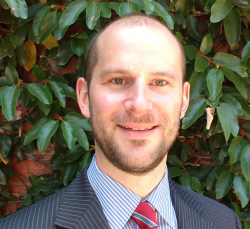 Latest posts by Unconventional Economist
(see all)