China is bouncing out of COVID and into world of pain. Goldman:
China's Caixin manufacturing PMI rose to 51.7 in June from 48.1 in May on resumption of production as Covid cases dropped and restrictions eased. Among five major components, the output sub-index increased to 56.4 from 43.2, the largest single-month rebound since early 2020. The new orders sub-index increased to 51.2 from 47.5, and the suppliers' delivery times sub-index increased to 50.1 in June (vs. 43.3 in May), the highest reading since early 2016, although it would mechanically lower the headline PMI by 1pp. The raw materials inventory sub-index rose to 50.2 (vs. 48.4 in May), and the employment sub-index edged up to 48.8 (vs.48.6 in May). Surveyed companies reported normalization of production with reopening of production lines as Covid restrictions eased further, although firms were still cautious on hiring more staff.2. External demand improved more than domestic demand. The new export orders sub-index rose to 52.3 from 44.7, in line with strong growth of container throughput in June. The finished goods inventory index edged up to 49.3 (vs. 49.1 in May). Price indicators suggest inflationary pressure resurfaced in June. The input price index edged up to 55.2 in June (vs. 55.0 in May) and the output price index increased to49.6 (vs. 48.1 in May). According to Caixin, higher costs of raw materials and transportation were the major driver of the increase in input costs. The divergence between input and output prices sub-indexes remained significant.
However, the next shock cometh. The global trade canary, Korea is croking:
Korea's exports dropped 6.9% sa mom in June, reversing from a similar gain in the previous month (Exhibit 1). In year-on-year terms, exports growth slowed sharply to 5.4% from 21.3% in the previous month. The outcome was in line with our forecast but above consensus expectations (GS forecast: 5.5%; BBGconsensus: 3.8%). Exports fell broadly across most major product categories except for semiconductors, which remained stagnant (Exhibit 2). Other tech exports dropped 7.4% from a month ago, recording the sharpest sequential decline since last October. Weakness was most pronounced for household appliances (-19.0%mom sa, non-annualized) and handsets (-15.7%). Non-tech exports fell more sharply than tech, by 8.9% mom sa, recording the sharpest decline since the beginning of the global pandemic in April 2020. Commodity-related items (petroleum, petrochemicals and steel) fell 8.3% and all other items fell 10.1%.3. Similarly, exports contracted sharply across most major destinations except for those headed to China. China-bound exports contracted relatively modestly by 0.9%mom sa, due to a lower base after a sharp 12.3% decline in April. Exports to DMdestinations overall dropped 5.7%, with -8.9% to Europe, -6.6% to Japan, and-3.5% to the US. Exports to all other destinations, mostly EM, fell 10.9% mom sa.
Given OMICRON is likely to rebound soon, and property sales come off again, China is not out of the woods by a long shot.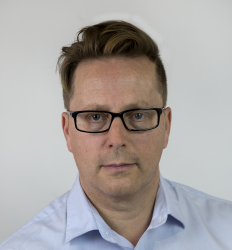 Latest posts by Houses and Holes
(see all)