A fortnight ago, Australian Chamber of Commerce and Industry (ACCI) CEO, Andrew McKellar, called on the federal government to open up employer-sponsored 'skilled' visas to all occupations:
"The current delays just aren't good enough when so many businesses are left without staff and therefore can't afford to stay open…

"To make the skilled migration system more accessible and responsible, we need to open employer sponsored migration up to all skilled occupations."
Now McKellar is calling for the skilled permanent migration rate to be lifted to 200,000 a year for at least the next two years to help address worker shortages. He also wants the Skilling Australians Fund levy to be abolished for at least the same period, with the levy imposed on companies that sponsor migrant workers for the purpose of training local workers, as well as the abolition of labour-market testing for the short-term 482 visa program:
"The Skilling Australians Fund levy should … be abolished for at least the next two years. The economic challenges and workforce shortages facing Australian businesses override any benefit of continuing the levy," Mr McKellar said. "To reduce regulatory burden, labour-market testing for the short-term 482 visa program must be abolished.

"Raising the target for permanent skilled migration intake up to 200,000 for at least the next two years will be critical to address unmet labour demand."
Innes Willox – Chair of the Migration Council of Australia and CEO of the Australian Industry Group – has joined the migrant scab grab:
"The urgent need for skilled ­labour would also justify the government removing some of the visa-processing barriers such as ­allowing all 482 visas to be valid for four years' stay rather than two years for some skill categories," Mr Willox said.

"Businesses that can't get ­labour in Australia know what the skills they need are. The skills available under the program should be much broader and more flexible to allow businesses to more easily source workers from overseas.

"Longer term, the ceiling for the permanent program visa numbers should be raised from 160,000 to 190,000 with two-thirds of those visas allocated to skilled migrants."
The Albanese Government is amenable to ramping-up 'skilled' visas:
Skills Minister Brendan O'Connor says he supports bringing in more overseas workers to help fill ­immediate job vacancies in key parts of the economy, ahead of a longer-term fix of training Australians in growth industries, ­including blue-collar trades, IT and healthcare.

The government is trying to ­address blowout in processing times of short-term visas, and is likely to consider increasing the 160,000 permanent migration cap.
As are the Opposition Coalition:
Opposition immigration spokesman Dan Tehan said the government's planned job summit should be brought forward from September so the worker shortage crisis could be quickly dealt with…

Mr Tehan and Nationals leader David Littleproud said the government needed to immediately ­restore the agriculture visa ­designed to bring in temporary farm workers from Asia.
Here is a genuine question for the migration shills. With Australia's rental vacancy rates already the lowest on record and rents rising by 9.5% annually:
Where will all of these hundreds of thousands of migrants live if there aren't enough homes to house the existing resident population?
As always, the negative externalities from high immigration are never considered by the business lobby, policy makers, nor the media.
Skilled visas must not be opened up without first lifting the Temporary Skilled Migrant Income Threshold (TSMIT) from its current appallingly low level of $53,900. This TSMIT is $29,100 below the median Australian full-time salary of $83,000, which is pulled down by unskilled workers.
The federal government should first set the TSMIT 10% above the median full-time salary and also extend it to permanent skilled visas.
Setting the skilled migrant income floor at this level, rather than the current level of $53,900, would ensure that businesses only hire migrant workers to fill genuinely skilled professions.
By raising the quality bar, these reforms would also reduce immigration flows, which is what Australians want, while maximising benefits to the economy and federal budget.
Sadly, we all know business groups, policy makers and the media will never support lifting the migrant income floor to a genuinely skilled level as it would undermine its true motivation of suppressing wages to maximise profits.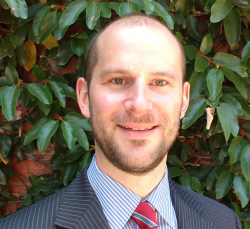 Latest posts by Unconventional Economist
(see all)