Deary, deary, me:
Dr Chalmers warned of a "confronting" update on the country's economic and fiscal position, but his statement to the parliament painted a picture of a nation well-placed to transform challenges into opportunities.

And despite previously downplaying the prospect of improvements to the budget because of record high commodity prices, the Treasurer now expects "a dramatically better-than-expected outcome" in the 2021-22 books.

But the optimism came with a warning about structural challenges in the nation's finances, which are expected to add $30 billion to payments in the next four years, and the perils of unchecked inflation.

"Left untreated, inflation which is too high for too long undermines living standards and jobs, and wrecks economies," he said.

"But the medicine is also very tough to take – and millions of Australians with a mortgage are feeling that pain right now," he said. "There's no point pretending these rate rises don't hurt – they do, and they will."
Why doesn't Dr Chalmers do something about it? Here's what the RBA said in its minutes:
Ahead of the release of the June quarter Consumer Price Index (CPI) at the end of July, members noted that domestic inflationary pressures, including those outside of the labour market, continued to build. Non-labour input cost pressures were evident across a range of industries. Adverse weather conditions had affected the prices of some fresh produce. Rents were expected to pick up in response to tightening rental market conditions across most of the country. Wholesale electricity and gas prices had also increased sharply in recent months, reflecting domestic supply disruptions during a period of increased demand. The effect of these increases on retail electricity and gas prices was expected to be evident later in the year, since state subsidies and hedging arrangements had limited the near-term pass-through. More generally, firms in the Bank's liaison program had indicated a greater propensity to pass through cost increases to consumer prices. As a result of these price pressures, inflation was expected to increase in year-ended terms through the remainder of 2022.
Dr Chalmer's answer to this is to lift immigration to sink benign wage pressures while driving rents higher. As well as to do nothing about energy prices which will add a staggering 6% to the CPI over the next year or more. This will smash real incomes to smithereens:
"The harsh truth is households won't feel the benefits of higher wages while inflation eats up wage increases, and then some," he said. "Based on current forecasts, real wages are expected to start growing again in 2023-24."
And:
The government on Thursday for a second day refused in question time to stand by its pre-election promise that Labor would cut power bills for Australian households by $275.
The inaction on energy is especially egregious when one considers the risks. What looms as we move into summer and Europe into winter is another shock so severe that it will make all of my forecasts look boring. John Kemp:
European Union policymakers have started to prepare the public for siege conditions this winter if gas supplies from Russia are completely cut, an effort to demonstrate diplomatic resolve as well as avoid panic later in the year.

In recent weeks, officials from Germany and other EU member states have begun to talk openly and urgently about the need for immediate reductions in consumption in advance of the peak winter heating season.

They have also started to plan publicly for compulsory allocation, including rationing and prioritization among industrial users, as well as sharing among member states in the event there is not enough gas to supply everyone.

The stated reason is to accelerate the accumulation of inventories over the remainder of the summer to ensure European countries enter the winter with the highest possible inventories.

In reality, inventories are rising relatively rapidly and are already above the long-term seasonal average in most member states and across the region as a whole.

The problem is that it will not be enough if pipeline supplies from Russia are cut completely.

EU storage is designed to cope with seasonal swings in consumption not to withstand a war-like strategic blockade…current storage is equivalent to just 18% of annual consumption for the European Union as a whole, including 16% in Germany, 18% in Italy and 21% in France.

Even if storage sites can be filled to 90% or more of their maximum, inventories cannot withstand semi-blockade conditions for more than a few months without being depleted to critically low levels or exhausted completely.  And if storage lasts through the winter of 2022/23 it would still need to be rebuilt before the winter of 2023/24, which would be extremely difficult under siege conditions.

…In the event one occurs anyway, it is intended to harden public opinion for the privations ahead, including some physical discomfort, significantly higher utility bills, and a severe economic contraction.
As things stand, if this happens in Europe, the same prices will be instantly transmitted to Australia. They already have been. To wit:
Millions of Australian households have been warned to brace for savage hikes to their power bills after prices in the country's biggest electricity market rocketed to their highest levels on record.

Bruce Mountain, Victoria Energy Policy Centre (VEPC) director at Victoria University, said households and businesses had only just begun to feel the effects of spiralling wholesale costs, and much worse was coming.

Dr Mountain described it as a "very, very concerning situation" for consumers, whose power bills could increase by margins similar to those observed in other crisis-hit markets, such as the United Kingdom and Europe.

"It's a nightmare for many customers," he said.

"Small customers have been insulated from the worst effects so far, unless you were a customer with one of the smaller retailers that had an excellent deal.

"I was one and I've seen my bill double, but that's just the start of it.

"For large customers whose contracts come to an end right now and are seeking to resecure power for two or three years in the future, they're facing extraordinary increases."

A "once-in-a-generation" inflationary challenge will not tip the Australian economy into a ­recession despite another year of slowing growth, falling real wages and an October budget that will offer no major cost-of-living relief to households.
All entirely avoidable with simple domestic reservation, export levies, or super profits taxes for the gas and coal export cartels.
Why won't Dr Chalmers use these policies to turn the energy shock into a budget river of gold instead? The answer may lie in his CV:
From 1999 to 2001, Chalmers worked under Queensland premier Peter Beattie as a research officer in the Department of Premier and Cabinet. He was the ALP's national research manager from 2002 to 2004, media adviser to Shadow Treasurer Wayne Swan from 2005 to 2006, deputy chief of staff to Opposition Leader Kim Beazley in 2006, and a senior adviser to New South Wales premier Morris Iemma from 2006 to 2007. After Labor won the 2007 federal election, Chalmers returned to work for Wayne Swan in the Department of the Treasury, as deputy chief of staff and principal adviser (2007–2010) and then as chief of staff (2010–2013).[2] He briefly served as the executive director of the Chifley Research Centre in 2013.[7] In the same year he published Glory Daze, a book about the disconnect between Australia's strong economic performance and popular discontent with government.
Dr Charmers was a close advisor to Treasurer Wayne Swan as the Rudd Government was destroyed by attempting to lift mining taxes. Dr Chalmers had a front-row seat, in fact.
What did he learn from it, one wonders.  Fear of miners? Fear for his job? Fear for his government?
Anyways, that is academic. What matters is Chicken Chalmers is crashing real incomes and house prices simultaneously, devastating both households' purchasing power and wealth together.
This is about as bad an outcome as is imaginable for households that make up the majority of GDP. Business investment will collapse shortly after the household retrenchment begins, and the terms of trade will add pressure as well as the global economy stalls.
The Chicken Chalmers recession cometh, probably before year-end.
Albo's polls to follow into the pit.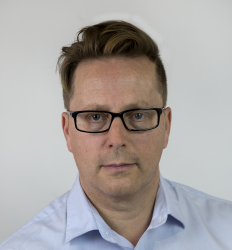 Latest posts by Houses and Holes
(see all)