The excellent Michael Wilson at Morgan Stanley remains bearish:
With equity markets seemingly shrugging off bad news on the economy and earnings, we explore the idea that it may be trying to get ahead of the eventual pause by the Fed that is always a bullish signal. The problem this time is that the pause is likely to come too late.

Is the market trying to price a Fed pause? Bonds have rallied sharply lately presumably due to the ongoing growth slowdown. Meanwhile, the stock market has traded well in the face of weaker economic and earnings data. Is this simply the bond market catchingup to the equity market's view on growth, or is the equity market starting to contemplate a Fed pause in its usual attempt to kick save the cycle? We think it's more of the former but believe the equity market may try to dream a bit longer.

This cycle is not like recent ones…. In the last four cycles, the Fed paused it's tightening campaign before recession arrived and the period between the last hike and the recession was good for stocks, often VERY good. However, this cycle is different than anything we have experienced since the early 1980s, due to the high rate of inflation–the last time the Fed had to tighten right into a recession.

Defensive growth will do better than offensive growth as rates fall… Unsurprisingly,growth stocks have staged the biggest rebound as rates have fallen. Investors still have a love affair with growth stocks, particularly tech given their outstanding performance over the past decade. However, many of these stocks are more economically sensitive than many still appreciate and if recession is coming, these stocks will not do well. We would advise sticking with more defensive growth for now.

2Q Earnings Update…. Revision breadth continues to plunge as we enter the heart of earnings season this week. This was especially bad for Consumer Durables, Financials, Industrials, Materials, Semis, Tech Hardware and Telecom Services. We believe this is just the first of what is likely to be several disappointing quarters before estimates finally trough. Therefore, recent positive price action to some earnings cuts is unlikely to be the low for most stocks as it's usually unwise to buy the first cuts when we are entering a major revision cycle.
I agree. This is still a technical rally based on positioning. How is that going? The Market Ear:
High SI stocks got covered in fairly large magnitudes this week. In terms of HF flows, JPM saw sizeable covering over the past week (2.3 sigma over past 5 days). The JPM basket of US High SI stocks was up 12.5% over the past 5 days (through Thursday), one of the largest 5d gains over the past year.
JPM
Net leverage at highest point since May
Morgan Stanley PB Strategic Content Team notes this was the 2nd largest week of active de-grossing this year, with US L/S funds actually ending net buyers of equities after covering shorts in excess of what was sold on the long side. As a result of this dynamic, US L/S net leverage ended the week at its highest point since May (44%) but still far below historical levels (31st %tile over 1Y and 13th %tile since 2010). (Morgan Stanley)
Not much "risk" in the risky
The SPX 1 mth 25 delta risk reversal is trading in a rather "muted" fashion. People aren't overly concerned about the downside…
Spotgamma
This sentiment indicator is off-lows
Fair, still in negative territory but…..(a) way off-lows (b) "a >100-day high" and (c) bar a few readings a 2022 high….Maybe this is the best we will get in terms of sentiment and this is the (a) signal to short again….
Macrobond
This sentiment indicator too….
Maybe Kenny was right and… "the best that you can hope for

Is to die in your sleep….cause every hand's a winner, and every hand's a loser"

Fear & Greed Index
One marginal buyer is fading soon – sell or sell?
The short gamma dealer crowd has been forced to chase the latest rally as they have become shorter deltas as we have squeezed higher. Note we flip into long gamma slightly higher. Dynamics would change if we flip into long gamma as dealers would become sellers on "upticks". The profile shows short gamma comes into play should we sell off from here. From a point of gamma we have a new sell or sell situation…
Spotgamma
Pouncing the Pivot
Important if you are keen to buy because of the upcoming "Fed Pivot" in 2023. Kantro: "Market performance after the Fed is done hiking depends on 2 things: 1) are we heading towards a recession?; and 2) how far is that recession away? When recession followed, but recession was near, stocks saw a paltry pivot rally and then kept falling"
Kantro
A normal bear
The average duration of a bear market is 20 months with a loss of 41%. Why could not this one be much worse than average..?
Markets & Mayhem
A global recession has barely begun as the ECB and Fed tighten directly into economic weakness and aim a huge trade shock at China which is already on its knees.
MB Fund remains very underweight equities, accumulating bonds and very long cash tilted to USD.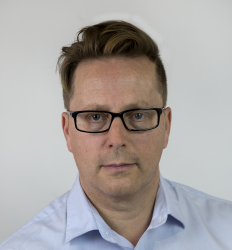 Latest posts by Houses and Holes
(see all)