The head of the peak body representing universities will reportedly urge the federal government to boost funding to the sector and increase access to university education in a bid to ease skills shortages:
In a speech to the National Press Club on Wednesday, Universities Australia chair John Dewar will outline how the government can reset education policy to address skills deficits and boost the economy.

Data from the latest census revealed 43.5 per cent of people aged 25 to 34 have a bachelor's degree or higher…

"Universities are no longer bastions of privilege, they are engines of opportunity," he says.

"People know the importance of our universities and want their government to act to improve them."

Without universities, every industry would struggle to operate, particularly in the middle of a skills crisis Australia is experiencing, Prof Dewar says.
I have never understood the obsession with going to university, nor the merits of 43.5% of Australians aged between 25 and 34 having a bachelor degree or higher.
The record number of people with a degree has degraded its value, since almost everybody now has one. Worse, many basic entry level jobs now require a university degree, despite the fact that these jobs were traditionally performed just fine by those with only a high school diploma.
Basically, a university degree has become a prerequisite to gaining a job not because of any particular need or skills learned, but because employers now use it as a 'signalling' tool to sort job applicants.
Sure, a university education is needed in specialised skilled professions like doctors, nursing, teaching, and engineering. But it is of questionable value for many generalist occupations that previously never required a degree.
Realistically, Australia probably only needs half as many courses and university institutions than it currently has.
I'd rather see the whole sector downsized, with emphasis and funding instead targeted at vocational education and training, including the TAFE system. That is where the true skills shortages lie.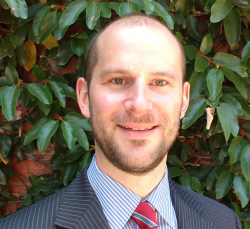 Latest posts by Unconventional Economist
(see all)