CBA's Global Economics & Markets team have released an interesting report forecasting that East Coast "natural gas prices will likely remain structurally higher this decade due to the linkage between domestic and North Asian LNG spot prices":
High international energy prices, particularly for LNG and coal(Figure 1)have translated through to high domestic gas and power prices in east coast Australia…

East coast gas prices in Australia are largely being set by netback LNG prices. The LNG netback price is the opportunity cost for east coast gas producers. It is the export parity price that an east coast gas producer can receive by subtracting the cost of shipping, pipeline transport and liquefaction from LNG spot prices to North Asia (Figure 3). Future LNG netback prices are calculated by using forward LNG spot prices…

Spot gas prices continue to track around the $A40/GJ level, in line with LNG netback prices. We think that the longer that the link between domestic and international spot gas prices remains, the harder it will be for domestic spot gas prices to meaningfully diverge from international spot gas prices…

The east coast gas market has transformed radically over the last decade. When Queensland's LNG exports started flowing in Q1 2015, aconnection between the east coast gas market and the international market was established (Figure 7)…

In Western Australia, gas equivalent to 15% of exports has to be made available to consumers. The reserve requirement has largely protected Western Australia from the surge in international gas prices. To enforce a reserve requirement will be a challenge in the east coast, particularly with LNG exporters now expected to draw gas from the domestic market to meet export obligations…
The absurdity of East Coast Australia – one of the world's energy superpowers (the 'Saudi Arabia of gas') – being short of gas beggars belief. It is even worse when we consider that a handful of foreign-owned companies are making war profits flogging the bulk of our gas abroad, while they starve the domestic market, rob us blind, and pay minimal tax for the privilege.
Meanwhile, our countrymen in Western Australia enjoy cheap and abundant gas for the simple reason that they imposed a 15% domestic reservation requirement, thereby de-linking the domestic market from the global energy shock.
The Albanese Government won't stay popular for long if he does not find a solution. Soon, Australian households and businesses will face soaring electricity and gas costs, as flagged by EnergyAustralia this week:
Gas and power prices are set to surge for EnergyAustralia customers, with the retailer and generator announcing double digit price rises for most states and territories.

EnergyAustralia said the price hit was being driven by costs in the wholesale gas and electricity market which had "more than doubled" in the past year in some states, as supply issues pinch.

The price rises on gas and electricity set to take effect in August will be strongest in Queensland, while Victoria will see the smallest rise.
Soaring energy prices will add massively to cost-of-living pressures, will drive business closures, will send inflation soaring, and will force the RBA to respond with higher interest rates, in turn hiking mortgage repayments even higher.
Australia's manufacturing sector – which was already the smallest in the OECD relative to GDP – will contract even more, making the economy even more reliant on low productivity people-servicing.
It is a lethal cocktail that could deliver social unrest and a widespread backlash against the incumbent Albanese Government.
Anthony Albanese and his coward ministers have a simple political choice: side with 20 million Australian voters and drop the hammer on the energy cartel with gas reservation, export levies and/or a super profits tax. Or side with the energy cartel and suffer the wrath of 20 million voters next election. The choice should be obvious.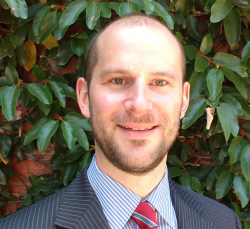 Latest posts by Unconventional Economist
(see all)