See the latest Australian dollar analysis here:
With the release of the latest FOMC minutes overnight, which provided a more hawkish bent than the RBA's scramble to "normalise" interest rates with a 50bps earlier this week,  the Australian dollar remains under the pump versus the King of Currencies, the USD: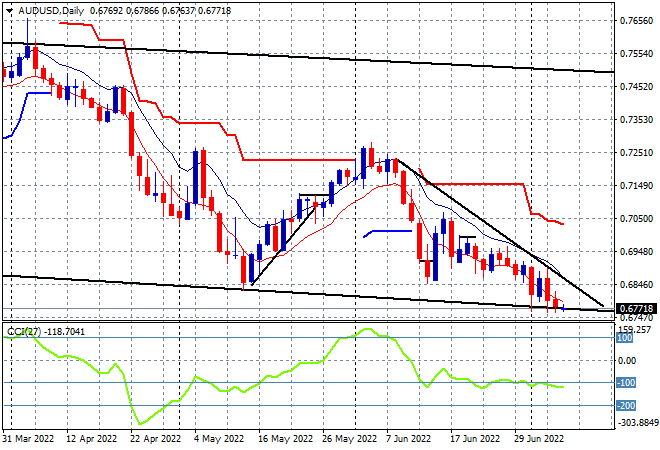 The Aussie has fallen more than 5 cents (or 500 pips) since peaking in late May, but this decline was inevitable given the catchup game the RBA is playing with the Fed, and can't win, despite interest rate futures implying more rate rises from Martin Place.
The fact is, the USD is surging against nearly everything as a broader defensive mood as recession fears mount for the second half of 2022 and into calendar year 2023. Combined with a beleaugured Euro and Pound Sterling (which is falling as fast as Boris Johnson's political career), commodity prices are pushing steeply lower amid the same concerns, with proxies like the Aussie and the Canadian dollar helping the the US Dollar Index surge to its highest level since 2002: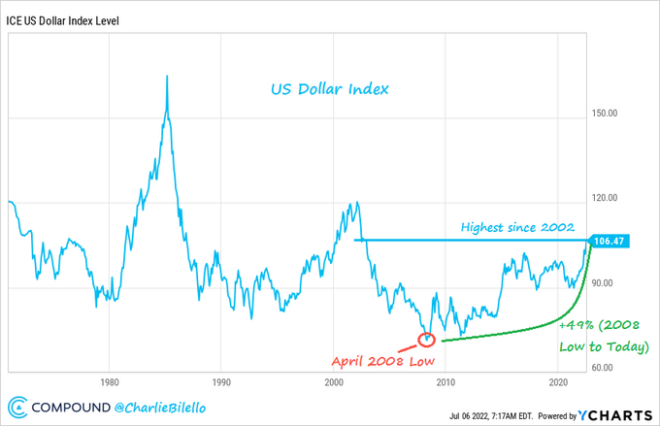 However, all is not lost if you want to go on an overseas holiday, or repatriate some funds home, especially if you need to pay the mortgage in Kiwi-land as the AUDNZD remains at a four year high: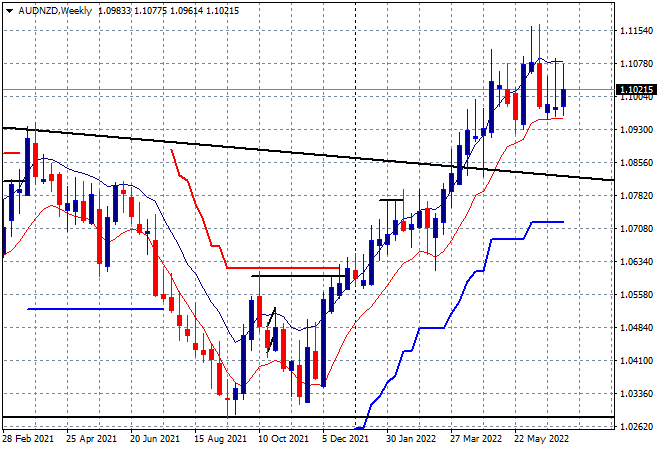 European and Brexit-land look like good destinations too, with the Aussie still crushing the Euro and Pound, the former reversing sharply again in the last few weeks: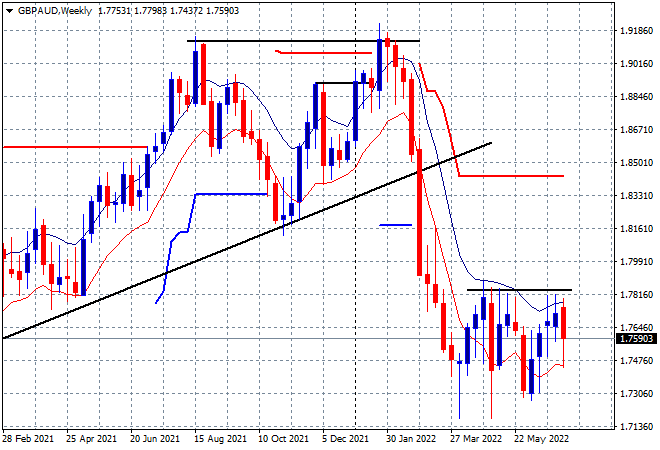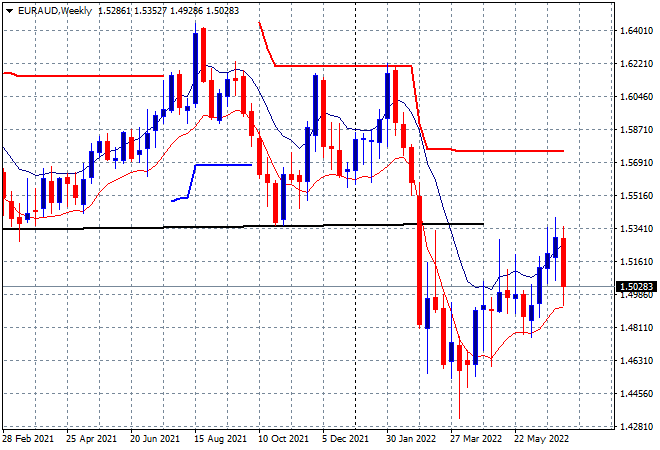 Japan is looking good too, although its too hot for some, Yen is at a seven year low against the Australian dollar.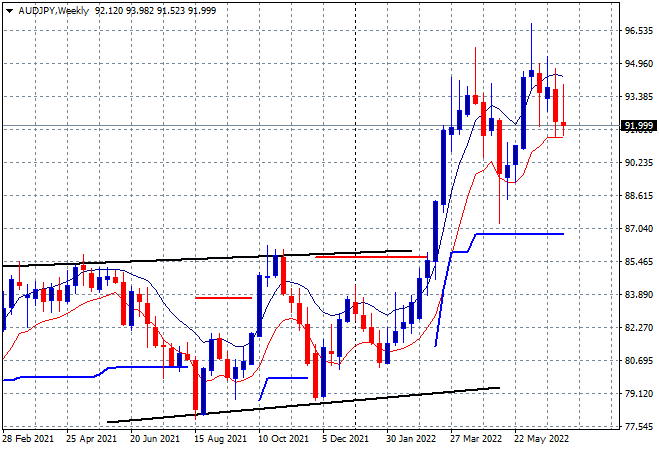 Now is the time to escape the winter and discontent of falling house prices and go on a northern hemisphere holiday?
Latest posts by Chris Becker
(see all)