Australian Conservation Foundation (ACF) CEO Kelly O'Shanassy says the "climate wars" must end, and has urged the Greens to support legislation enshrining the federal government's 2030 emissions reduction target in law.
O'Shanassy contends that the 43% target should be a floor rather than a ceiling, and she wants the legislation to include a 'ratchet mechanism' to allow this target to be increased over time.
Former ACF president Geoff Cousins has also cautioned the Greens and teal independents against jeopardising the bill by trying to negotiate a small increase in the target.
Whereas Greenpeace has endorsed legislating Labor's target as an "important first step in tackling Australia's climate pollution".
From The Australian:
With Mr Bandt threatening to use his numbers in the Senate to block the bill, Ms O'Shanassy said it was "important that the Greens and the independents play a constructive role with the Labor government … The 43 per cent target acts as a floor, not a ceiling, and legislating it will help to hold this and any future government to account.

"We've got to end the climate wars, we do not have time to ­scuttle progress.

"Let's get the target enshrined in law and then put in the hard yards to go well beyond 43 per cent this decade – as the science says we must do."

Mr Cousins, a former ACF president.. said it was not the time for the Greens and Climate 200-backed independents to be "dancing around with clever politics trying to get the target lifted by a few per cent"…

"Imagine if the legislation goes into the parliament and gets rejected, the headline will be: 'Same old stuff from Australia,' " Mr Cousins said.

"That is not what we want, it ought not to be what the Greens want and it most certainly shouldn't be what any of the independents want since most of them got elected mainly on climate policies".
There's a simple principle in policy making that the Greens too often ignore: "never let the perfect be the enemy of the good".
The Greens' failure to support Labor's emissions trading scheme in 2009 contributed to a decade of policy inaction, delay and denial. Instead of making progress on climate change, Australia instead went backwards. History must not repeat.
As an aside, one must ask how even Labor's 43% emissions reduction target could be achieved when Australia's population is projected to rise rapidly on the back of mass immigration?
The latest Intergenerational Report (IGR) projected that Australia would add 13.1 million people (a 50% increase) over the next 40 years on the back of extreme immigration levels of 235,000 people a year: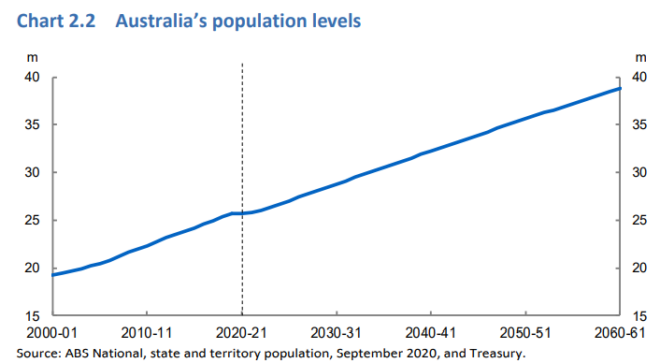 Labor has also indicated that it would ramp-up immigration even further in the next federal budget.
While Australia's emissions depend on many factors – including our energy use patterns, exports, and how we live – nobody can deny that Australia's high population growth (immigration) policy will make it next to impossible to meet our targets nor safeguard Australia's environment.
Population multiplied by units of consumption equals total environment impact. It's not rocket science. Yet population growth is rarely questioned by environmentalists or climate change warriors.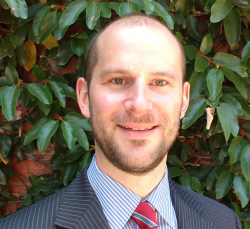 Latest posts by Unconventional Economist
(see all)