Australia's house price bust is gathering pace, with CoreLogic's daily dwelling value index plummeting 1.2% over the first 26 days of July, led by heavy losses across Sydney (-1.8%) and Melbourne (-1.1%), with Brisbane also posting a decent fall (-0.6%):
Indeed, house price losses accelerated after the Reserve Bank of Australia (RBA) commenced its monetary tightening in early May, as illustrated clearly in the next chart:
Dwelling values across the five major cities have so far fallen 2.6% from peak, led by Sydney (-5.0%) and Melbourne (-3.1%), with Brisbane values down 0.9% after joining the correction later.
For Sydney, it represents the sharpest house price correction since the late-1980s, as noted by AMP Capital's chief economist, Shane Oliver:
"We haven't seen Sydney prices fall this rapidly since the mid-80s, and at this rate, the 20 per cent peak to trough price drop forecast seems like an underestimate," said Shane Oliver…

"There's also quite a sharp acceleration in the decline in Melbourne, and Brisbane is now in negative territory"…

"This really reflects the sensitivity of the household sector and the housing market to higher interest rates."
CoreLogic's research director, Tim Lawless, is also take aback by the speed of decline:
"Six months ago I would have been surprised at the pace of decline that we are seeing now, but considering the worsening outlook for interest rates, plummeting consumer sentiment and the impact of such high inflation on household balance sheets, the more rapid than expected rate of decline isn't all that surprising"…

"The reality is housing price declines are gathering momentum, and it's likely the decline phase will worsen before it gets better"…
Oliver also warned that Sydney dwelling values could fall at a 3% monthly pace if the RBA persists with its aggressive monetary tightening:
"The risk is that monthly price declines will accelerate, particularly if the Reserve Bank continues at this pace"…

"That could really speed up the rate of price falls, higher than what we're seeing now".
Finally, Coolabah Capital's Chris Joye warned via Twitter that "this will be record housing crash, 100% triggered by rate hikes – it has only just started".
Whether it is or isn't depends on how aggressively the RBA hikes interest rates. If it follows ANZ's, Westpac's and the futures market's forecasts, and hikes the official cash rate above 3% by the end of the year, then Australia will likely experience its biggest house price crash in living memory.
Will the RBA really be that stupid? Only time will tell. Pass the popcorn!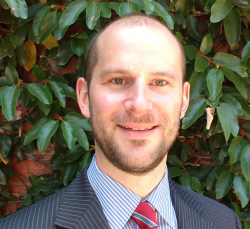 Latest posts by Unconventional Economist
(see all)