Data from property research firm PropTrack shows that dwelling prices increased by 34% nationwide between February 2020 to June 2022.
However, PropTrack has forecast that housing prices will fall by 2-5% by the end of 2022 and a further 7-10% in 2023. The most expensive cities of Sydney and Melbourne are forecast to lead the falls, with prices declining between 3% and 6% this year and 9% to 12% in 2023.
Cameron Kusher of PropTrack says the series of official interest rate increases in recent months has accelerated the slowdown in house price growth. He expects the cash rate to rise to between 2.5 per cent and three per cent by the end of 2022:
The recent run-up in prices, coupled with reducing borrowing capacities as interest rates rise, is likely to see price falls broaden and then accelerate further into 2023, with the more expensive cities expected to record the largest price falls. Nationally, we are forecasting prices to fall by between -2% and -5% by the end of this year and by a further -7% to -10% by the end of next year.

By the end of this year, we expect the cash rate to rise to between 2.5% and 3%, with some further increases in early 2023. Thereafter, we expect rates to remain on hold with the potential for them to be reduced in late 2023 or early 2024.
Whether these forecasts are met obviously depends on how aggressively the Reserve Bank of Australia (RBA) hikes interest rates.
The RBA's own modelling says "that a 200-basis-point increase in interest rates from current levels would lower real housing prices by around 15% over a two-year period". Based on this, a 2.5% cash rate implies an 18% real house price fall  nationally (~12% nominal), whereas a 3% cash rate implies a 22% real house price fall (~16% nominal). Sydney's and Melbourne's house price declines would obviously be greater than average, due to their more extreme valuations.
The ball is in the RBA's court as to how far Australian house prices plunge. And the way it is heading, Australia is facing its biggest house price bust in living memory.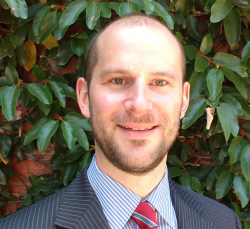 Latest posts by Unconventional Economist
(see all)