Charitable food banks across NSW and Victoria have seen surging demand amid the soaring cost of essentials.
On Sunday, thousands of Melburnians queued for hours to receive food hampers at Foodbank outlets in Epping and Dandenong. The charity says demand has doubled over the past month, with Foodbank now feeding 50,000 Victorians each day. More than half of those seeking assistance are also working families:
"I used to say it's people on the streets, but it's not people on the street anymore, it's people in your street," said chief executive of Foodbank Victoria Dave McNamara.

"More than half the people turning up have got jobs, they're working families that are just struggling to pay their bills, to put food on the table for their families."
Similar reports are coming from NSW community-based food banks:
Community organisations say the situation at food banks in New South Wales is dire, with some families struggling almost as much as they did during Covid lockdowns…

"We still don't know what those winter electricity bills will look like for people, and I know people are already concerned that that cost is going to be quite significant" [Maeve Brown, assistant country director at JRS said].

"We're bracing ourselves for what's going to happen in the next few months with cost of living, cost of groceries going up. We're expecting to see more people asking for food support"…

Amira Shahid from the Western Sydney Community Centre, which opens its food pantry once a week for anyone who "can't afford to pay", says people from all walks of life are accessing the service.

"People who are single, single parents, seniors, large families, recent migrants, a whole mix of people come, around 20 to 25 each time."
It's amazing to think that demand for food banks has soared while Australia's unemployment rate is tracking near a 50 year low.
With energy prices and rents soaring, and mortgage rates tipped to lift above 6%, demand for food banks will likely rise. The situation will worsen again if the Reserve Bank's aggressively monetary tightening also pushes Australia into recession, driving up unemployment.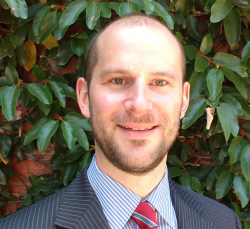 Latest posts by Unconventional Economist
(see all)